Alumina bubble bricks is a kind of high temperature resistant, energy saving and excellent lightweight refractory material. The alumina bubble brick produced by RS group has achieved remarkable results in reducing the weight of furnace body, transforming the structure, saving materials and energy.
Alumina bubble brick uses alumina bubble, corundum powder, calcined powder and other materials as raw materials.In accordance with a certain proportion of mixing, molding after the high temperature of 1750 ℃ sintering. It is widely used in lining of various non-contact high temperature furnace and insulation layer of various high temperature furnace.
Alumina bubble brick features outstanding. It has the advantages of high temperature resistance, low thermal conductivity, good thermal insulation, good chemical stability and low volume density. Also acid, alkaline medium erosion, than the same material light, low cost.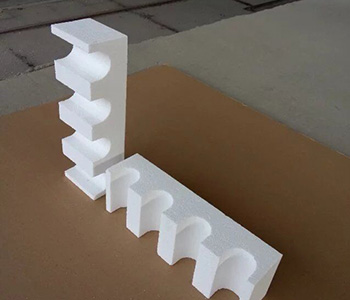 Alumina bubble brick features
This series of refractory brick has high service temperature, which can reach above 1750℃, and good thermal stability. Low refiring rate, longer use. At present, the high-temperature resistant materials used in the market are all heavy bricks with a volume density of 2.6-3.0g/cm, while alumina bubble bricks only have 1.1-1.5g/cm. It can be seen that the use of alumina bubble brick can reduce the weight of at least 1.1-1.9 tons and optimize the furnace structure.
At the same temperature, the price of the heavy brick is the same as that of the alumina bubble brick. Heavy bricks also require considerable insulation refractories. If alumina bubble refractory brick is used, 1.1-1.9 tons of heavy brick can be saved per cubic meter. More can save 80% of the refractory insulation material.
Alumina bubble bricks has obvious thermal insulation characteristics, low thermal conductivity, can play a very good thermal insulation effect. Thus, it can reduce heat emission, improve heat efficiency and save energy. Energy saving effect can reach more than 30%.
This series of refractory brick products can directly contact with flame, which is suitable for lining of cracking furnace, hot blast furnace, heating furnace, tunnel kiln and various electric furnaces and electric kilns. Widely used in metallurgy, resistant material, light industry, chemical industry, ceramics, glass, electronics and other industries.The dimension, physical and chemical index and service life of alumina bubble brick have reached or exceeded the level of similar products at home and abroad.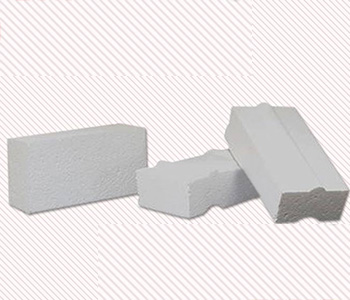 Alumina bubble bricks features has remarkable,is a kind of super high temperature material. It needs advanced production technology and professional technical guidance in the construction process to ensure that the effect of the product is well applied. Zhengzhou Rongsheng Kiln Refractory Co.,Ltd. is committed to the production and construction of refractory materials and expects to provide more support and help for more kiln projects in need.