Based on the new Micro-nano Lightweight Aggregate, the Ultra-Lightweight Thermal Insulation Castable Refractory developed by Rongsheng Refractories Materials Company is composed of high-temperature high-strength micro-nano lightweight aggregate, aluminate cement, and high-alumina fine material plus several additives. It has the advantages of small bulk density, high compressive strength, low thermal conductivity, excellent heat insulation performance, energy saving and consumption reduction, and convenient construction. It can reduce the heat energy consumption of industrial kilns and reduce the weight of furnace lining.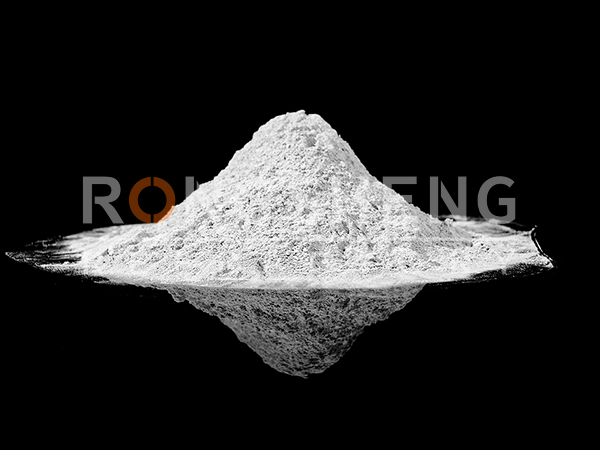 Rongsheng's new Ultra-Lightweight Thermal Insulation Castable Refractory, in addition to the above-mentioned advantages, also has better integrity and no gaps, making the insulation layer more complete and the thermal insulation performance better. And it is not easy to be damaged and corroded. Extend the service life of the refractory lining. The price is more affordable, which effectively reduces the production cost. It can work efficiently on the roller kiln and is applicable to various high-temperature pipes and chimney linings.
Indicators of the Ultra-Lightweight Thermal Insulation Castable
Items
RS-CQJ0.35
RS-CQJ0.45
RS-CQJ0.5
BD, g/cm³
110℃×24h
≤ 0.35
≤ 0.45
≤ 0.5
CCS, MPa
110℃×24h
≥0.5
≥0.8
≥1.2
TC, W/(m·K)
350℃±25℃
≤0.11
≤0.15
≤0.20
PLC, %
-0.1~+0.1 1000℃×12h
-0.1~+0.1 1100℃×12h
-0.2~+0.2 1150℃×12h
Max Working Temperature, ℃
1000
1100
1150
Lightweight castables refractory save energy and reduce heat consumption for the insulation layer of industrial furnaces
Of course, the advantages of using lightweight thermal insulation castables are also obvious. Lightweight castables refractory have lower thermal conductivity than dense castables, which greatly reduces the weight of the furnace lining. The speed of combustion temperature diffusion in industrial kilns can be reduced by about 30% compared with heavy castables. Therefore, lightweight insulating castables are used as an insulation layer, which can reduce the heat consumption of industrial furnace lining temperature very well.
Lightweight insulating castables are the first layer of materials that line the furnace close to the furnace shell. However, high-grade insulating castables such as alumina hollow ball castables and lightweight mullite refractory castables can also be used as working layers on some light kiln linings and used directly. This reduces the weight of the furnace and saves energy costs while reducing heat consumption.
The thickness of the lightweight castable refractory as the insulation layer should be 80 mm-150 mm. When the thickness is less than 50mm, on the one hand, the construction effect is not good, on the other hand, the insulation effect is not very good if it is too thin. If some pipes and chimneys are lined, it is also a very wrong choice to use lightweight materials. Because the castable with a specific gravity of about 1.5 can be used as an insulation layer and a working layer at the same time. In this way, while the weight problem is solved, the use of chimney and pipes lining can also be satisfied.
The use temperature of lightweight insulating castables is different, low temperature 600-900 ℃, medium temperature 900-1200℃ and high temperature 1200℃. The high-temperature insulation layer must use high-grade lightweight materials, lightweight mullite, and alumina hollow ball castables refractory. However, vermiculite, perlite, and ceramsite are commonly used, and the operating temperature is around 1000℃, which cannot be used at high temperatures. However, light mullite and corundum mullite light castables can be used at 1350-1500℃, and light kiln linings can be used directly in the working layer.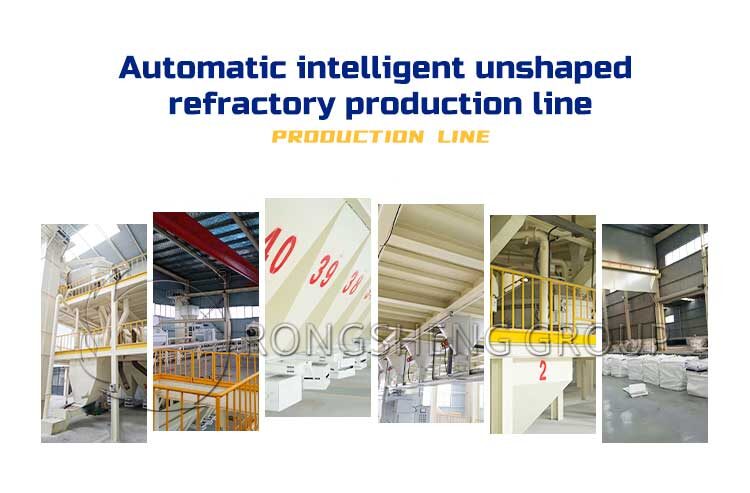 Rongsheng Ultra-Lightweight Thermal Insulation Castable for Sale
Rongsheng's new Ultra-Lightweight Thermal Insulation Castable, a new type of insulating castable, has achieved our breakthrough in the field of high-temperature industrial furnace insulation materials, and the price is more affordable. Better service to customers is our aim.
If you are also looking for new insulation materials for high-temperature industrial furnaces, Rongsheng refractories materials manufacturers can give you reasonable suggestions.
If your high-temperature industrial furnace needs to redesign the existing insulation refractory material, we can provide customized solutions according to your needs.
If you want to make achievements in the field of high-temperature industrial furnaces, but you don't know where to start, you can consider the new insulation materials from us, Rongsheng Refractories Materials Manufacturer.
Contact us for free samples and prices of the Ultra-Lightweight Thermal Insulation Castable.