Steel fiber castable is made of super grade bauxite clinker as aggregate, high quality bauxite clinker and corundum powder as matrix, ultrafine powder and other composite materials as binder and additive, plus stainless steel heat-resistant fiber. At the same time, with the addition of steel fiber, the overall strength of the furnace wall after pouring has been greatly enhanced.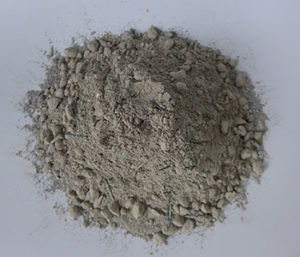 Steel Fiber Castable Advantage:
High strength;
Good toughness;
Good thermal shock stability;
Excellent anti-spalling performance;
Strong wear resistance;
Used for the part where the change of temperature ladder can easily lead to the damage of furnace wall.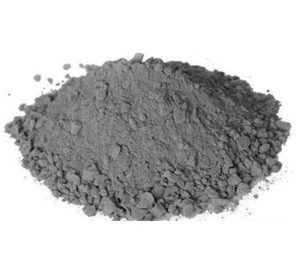 Steel fiber castable physiochemical indexes
          Index

Item

Steel Fiber Refractory Castable
RSNMJ-1
RSNMJ-2
RSNMJ-3
Al2O3(%) ≥
85
80
80
Bulk Density (g/cm3) ≥
3.0
3.0
2.9
Cold Crushing Strenmgth (Mpa) ≥ 110℃×24h/1100℃×3h
150/60
120/130
120/130
Modules of Rupture (Mpa) ≥ 110℃×24h/1100℃×3h
22/26
20/23
18/20
Permanent liner change (1100℃×3h,%)
-0.15~0
-0.2~0
-0.2~0
Thermal shock resistance (700℃, water quenching,cycle)
50
55
50
The amouct of room temperature wear (cm3) ≤
3
3.5
5
Apparent Porosity (%) ≤
18
20
19
Maximum service temp(℃)
1500
1500
1500
Thermal Conductivity (hot side 900℃)  ≤
1.8
1.8
1.7
Refractoriness (℃) ≥
1790
1790
1790
Application
Furnace and the furnace exit, separator, back to feeder, slag cooler
Steel Fiber Castable application
Steel fiber castable is widely used in boiler and furnace outlet, top, side wall and other parts. It is widely used in steel, metallurgy, chemical industry and building materials industry. In CFB boiler, it is often used for furnace outlet, side wall, top, straight section of cyclone separator, top of cyclone separator, feeder and other parts.