Ceramic fiber cloth belong to a kind of refractory ceramic fiber materials for sale in Rongsheng Factory. The cloth is a woven fabric made from high quality heat-resistant alloy wire or ceramic fiber yarn reinforced with non-alkali glass yarn. Ceramic fiber cloth has high strength, good flexibility and high processability. If you are looking for high quality ceramic fiber textiles in possession of high temperature resistance, please feel free Contact us.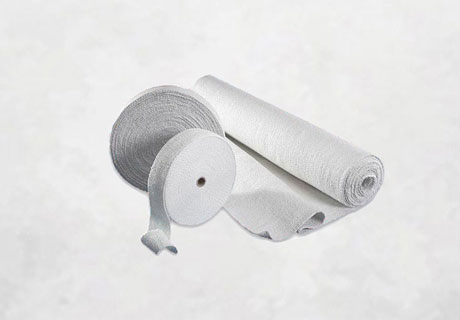 Ceramic Fiber Cloth Description
Ceramic fiber cloth is made of ceramic fiber, with the addition of a certain proportion of organic fiber, then the fiberglass filament (steel wire) is woven into a yarn, and finally the ceramic fiber yarn is woven into the cloth. The amount of organic fiber determines the ablation rate, and the variety of organic fiber determines the flexibility of the cloth. While the thickness of the glass determines the strength of ceramic finer cloth, and the material of the wire determines the corrosion resistance of ceramic fiber cloth.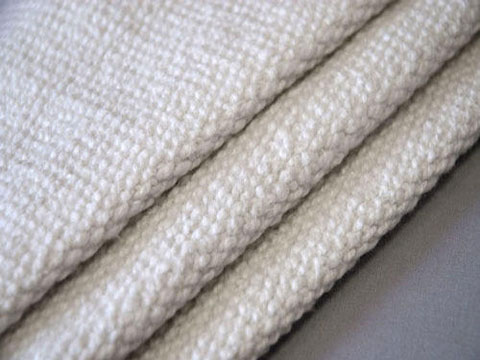 Generally speaking, the specification of ceramic fiber cloth: 1.5mm–6mm, width 1m, which can be divided into: nickel-chromium alloy wire reinforced, stainless steel wire reinforced, glass fiber reinforced, ceramic fiber coating cloth, ceramic fiber slag cloth, ceramic fiber sintering cloth, ceramic fiber fumigation cloth. Not only has it high temperature insulation performance, but also has the flexibility of ordinary textiles. Ceramic fiber cloth is white and odorless, suitable for high temperature applications up to 2300°F.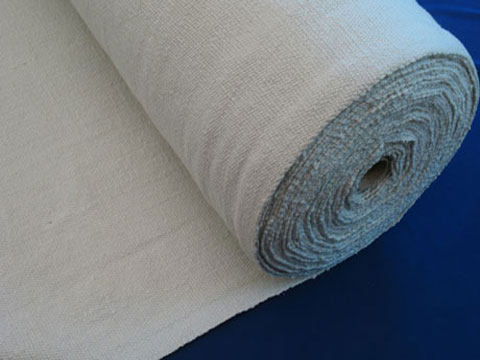 Ceramic Fiber Cloth Properties
Ceramic fiber cloth for sale in RS Company has the following features:
High Temperature Resistance
Low Thermal Conductivity and Low Heat Capacity
Good Thermal Shock Resistance
Excellent High Temperature Insulation Performance, LongerService Life
Good Resistance to Non-ferrous Metals
No Pollution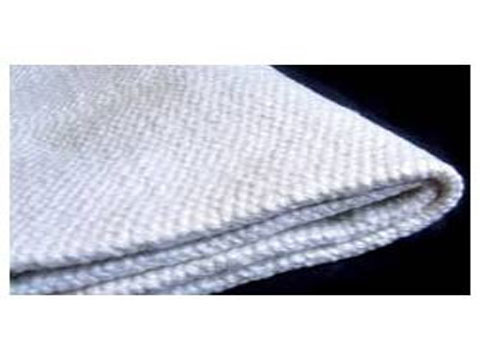 Ceramic Fiber Cloth Advantages
Ceramic fiber cloth is a cost-effective industrial high-temperature insulation cloth, made of ceramic fiber yarn, glass fiber or stainless steel wire as a reinforcing material, used in high temperature environment, which still maintains a high strength. So its advantages are as follows:
High Continuous Use Temperature. Ceramic fiber cloth's continuous use temperature can attain 1000℃, short-term use temperature can up to 1260℃.
Good resistance to acid and alkali corrosion and resistance to molten metal corrosion such as aluminum and zinc.
Ceramic fiber textiles using alkali-free glass fiber filament as reinforcing material has a higher electrical insulation and high-temperature electrical insulation than glass fiber.
Non-toxic, Harmless and Odorless.
Excellent high temperature strength and thermal insulation performance.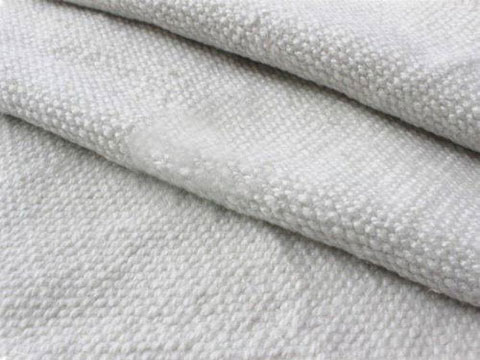 Ceramic Fiber Cloth Applications
Ceramic fiber cloth has a wide range of applications and are mainly used as expansion joints, safety blankets, curtains, welding blankets, protective and insulating covers, shields, gaskets, cable or pipe wrapping, etc. It also has been widely used in welding, foundry works, aluminum and steel mills, boiler insulation and seal, shipyards, refineries, power plants and chemical plants.
Thermal insulation of various furnaces, high temperature pipes and vessels
Insulation covering fabric, high temperature expansion joint filler, flue lining
Coating of flexible expansion joint of high temperature pipeline steam heating pipe
Gaskets, tadpole gasket and other high temperature insulation seal
Welding curtains and blankets
Fireproofing rolling shutters
Ceramic Fiber Cloth Specification
Item
Ceramic fiber Cloth
Color
White
Al2O3
>48%
Al2O3+SiO2
>97%
Fe2O3
<1.1%
Classificate Temperature
1430℃
Working Tempearture
Fibe glass filament: 800℃
Steel wire: 800℃-1430℃
Density
550-650kg/m3
Fiber diameter
2-5um
Fiber length
100-200mm
Moisture content
<0.5%
Thermal conductivity
300℃
0.12-0.13w/(m.k)
600℃
0.13-0.16w/(m.k)
1000℃
0.17-0.20w/(m.k)
Acid/Alkali resistant (72h in 10% NaOH/H2SO4)
Remain 50%
Loss on ignition
<18%
Ceramic Fiber Cloth Application Notes
Ceramic fiber textiles contain 15% organic fiber or so. So we should pay attention to the heat cleaning process of ceramic fiber cloth.
Heat Cleaning Process: The products contain certain amount of organic binder materials(necessary for fiber carding process). The organic binder will burn out at lower temperature and generate smokes. This will not affect the ceramic fiber properties. After the organic binder is burned out the product will turn white again. In applications where smoke is prohibited, the product should be heat cleaned or treated first before it is put into use.
Ceramic Fiber Cloth Manufacturer
Ceramic fiber textiles with high temperature resistant performance in RS Factory include ceramic fiber cloth, ceramic fiber rope, belt, yarn, paper and so on. They are made of ceramic fiber cotton, alkali-free glass filament and high temperature resistant stainless steel alloy wire by special process.
Apart from mentioned above, high temperature resistant ceramic fiber textiles with special properties are also provided according to the user's requirements for the use temperature and specific conditions of use. In a word, we RS Company will try our best to provide the best service for our customers and let you buy the high quality refractory materials at a cheap price. So if are in need of excellent ceramic fiber cloth, Email us right now!