Refractory Concrete, as refractory castable concrete, is consisted of aggregate, binder and admixture. It is monolithic refractory and is easy to make complex shape of other products. High heat refractory concrete can be used for lining, door, wall in furnace or kiln. As one of refractory concrete suppliers, Rongsheng Refractory has the ability to produce high quality refractory concrete for sale cheap. Any need of castable refractory concrete? Just Email Us!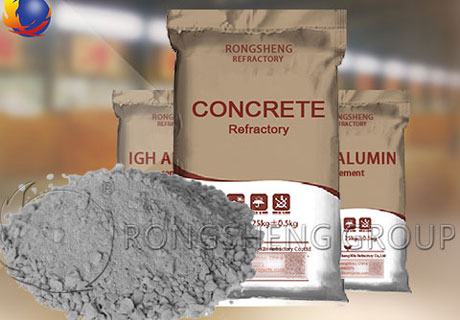 What is Refractory Concrete
Speak about refractory concrete meaning, Refractory concrete is also called castable refractory concrete, which belongs to a kind of unshaped refractory materials. It is made of aggregate, cementing agent and admixture in a certain proportion and is formed by directly poured.
Depending on the different cementing agents, refractory concrete can be divided into aluminate refractory concrete, water glass refractory concrete, phosphate refractory concrete and aluminum sulfate refractory concrete.
Heat resistant refractory concrete has simple production process. Although the refractoriness and load softening start temperature are slightly lower than the refractory brick, refractory concrete has good burning process and good plasticity, making it easy to make the shape of complex products.
The service life of high heat refractory concrete is similar to refractory bricks, but its cost is lower, so the use of refractory concrete is more and more widely.
The granular and powder materials in refractory concrete are called aggregate and admixture respectively. The mixture of concrete can be molded by casting, vibrating or tamping, and the corresponding measures are adopted to make it harden according to the hardening characteristics of the cementing material (such as gas hardness, water hardness, heat hardness, etc).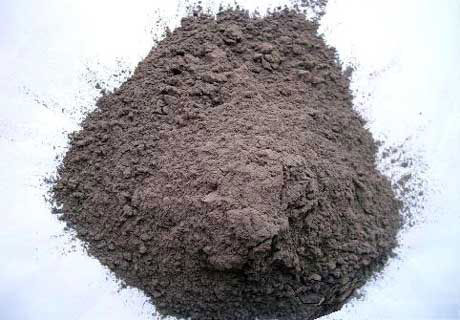 Refractory Concrete Application
Refractory concrete is used for furnace lining, furnace door, furnace wall and steel grove of electric furnace.
Refractory concrete is mainly applied to build integral furnace lining and make precast blocks in industrial kilns.
Refractory concrete is a unburned product with simple production process and energy saving. Refractory concrete can be shaped according to the needs.
The integrity of refractory concrete is better than brick lining, which is suitable for mechanized construction.
Refractory concrete is mainly used in metallurgy, petroleum, chemical industry, building materials, machinery and other industrial kilns.
General the service temperature is 1300 ~ 1600 ° C. Refractory concrete can used in the foundation of thermal equipment, chimney and flue structure where the use temperature is below 900° C.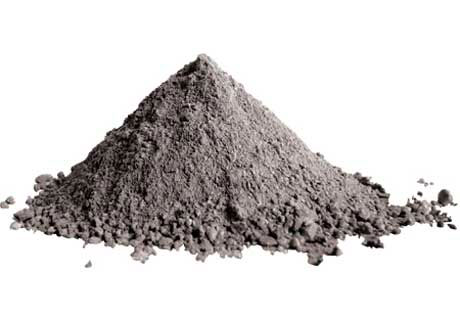 Refractory Concrete Types
Refractory concrete can be divided into Ordinary refractory concrete and Heat insulation refractory concrete.
Ordinary refractory concrete: the aggregates used are high alumina, clay, siliceous, alkaline materials (magnesia, chromite, dolomite, etc.) or special materials like carbon, silicon carbide, zircon, etc, and several refractory aggregates combinations can also be used.
Heat insulation refractory concrete: this refractory concrete is mainly made up of refractory lightweight aggregate. The light aggregates used is expanded perlite, vermiculite, ceramsite, porous clay clinker, hollow alumina ball and so on. They can also be combined with several refractory lightweight aggregates or with refractory aggregates. The cementing materials for refractory concrete include high alumina cement, phosphate cement, glass cement, clay, etc.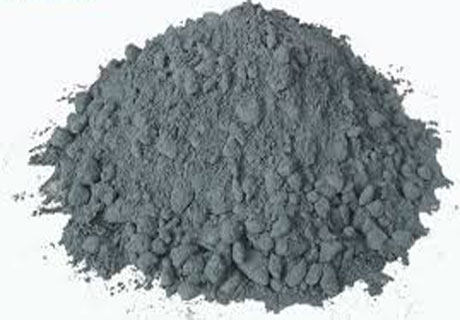 Refractory Concrete Advantages
The refractoriness of refractory concretes is similar to that of refractory brick of the same material. But as the refractory concrete (castable) is not sintered, the shrinkage is large at the first heating and the softening point of the load is slightly lower than that of the refractory brick. In general, the overall performance is better than that of refractory bricks.
Refractory concrete is superior to low temperature cementing agent, and has higher compressive strength at room temperature. At the same time, because of the good masonry integrity, the gas tightness of the furnace is good, it is not easy to deform, the outer shell plate can be cancelled, and the performance of the furnace against mechanical vibration and impact is better than that of the brick masonry. For example, the side wall of the soaking furnace, where the mechanical wear and collision are severe, has longer life service than brick.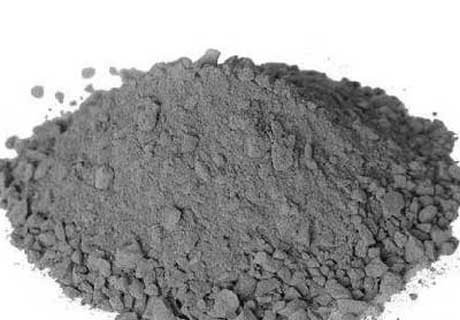 The thermal stabilityof refractory concrete is good, most or all of the aggregate is clinker, and the expansion is counteracted by the shrinkage of the cemented.Therefore the thermal expansion of the masonry is smaller than the brick, and the temperature stress is also small. And there are all kinds of net like, needle like and chain crystalline phases in the structure. The ability to resist low temperature stress is strong. For example, it is used for pouring the furnace top and the lid of the soaking pit, and the service life is extended to a year and a half.
The production process of refractory concrete is simple. Refractory concretecan be made into various kinds of precast blocks and mechanized construction, which greatly speeds up the construction of the furnace, and improves the efficiency of bricklaying by more than 10 times. We can also use waste bricks as aggregate and turn waste into profit.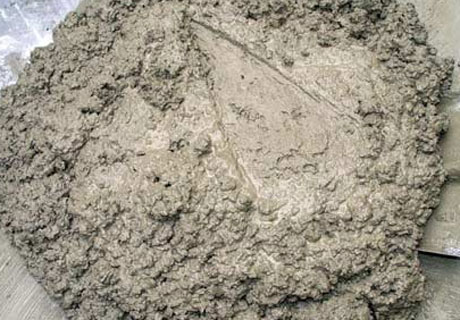 High Heat Refractory Concrete
The melting point of heat resistant refractory concrete is 900 degree celsius. High temp concrete mix can maintain mechanical properties at a high temperature above 900 degree celsius for a long time. The properties of the refractory concrete depend on the materials and proportion of all aggregates, admixtures and cementitious materials. The material, composition and ingredients of refractory concrete are similar to those of castable refractory.
Refractory aggregate can be made of heavy slag, broken refractory brick, basalt, bauxite clinker, sintered magnesia and so on. According to the cementitious material used, it can be divided into Portland cement refractory concrete, aluminate cement refractory concrete, water glass refractory concrete, phosphate refractory concrete, magnesia refractory concrete and so on.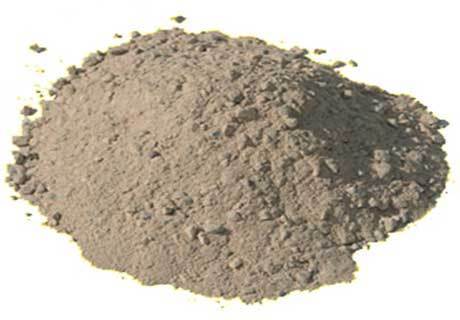 Refractory Concrete Mix
There are two ways to determine the ratio of refractory concrete mix: first, according to the requirements of the raw materials given by the design drawings or design notice, the construction can be met by the trial mix to meet the requirements of construction and ease of use. The second is that only the types of refractory concrete and their technical requirements are presented in the design drawings, which can be determined by the construction unit in accordance with the relevant national regulations and standards in accordance with the following procedures.
Briefly, refractory concrete mix are two steps. Firstly, the test department proposes to use the matching ratio and the raw material technical requirements, and after sampling the test to meet the design requirements, the test department shall propose the material matching ratio to the supply department, so as to purchase various raw materials with this matching ratio. Secondly, the construction mix proportion is formulated by the material testing department, and the construction is carried out according to this mix proportion if it can meet the requirements of construction and workability.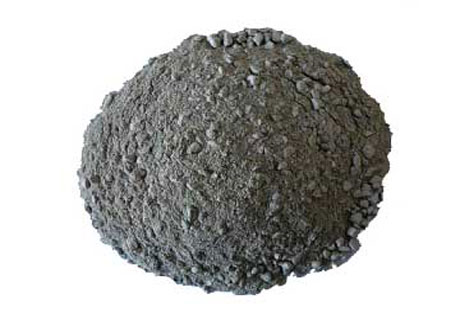 How to Make Refractory Concrete
The basic parameters of refractory concrete mix design are similar to ordinary concrete, mainly including the amount of cementitious material, water-cement ratio (water-cement ratio), the amount of admixture, aggregate gradation, and sand ratio. You can learn more information about a refractory concrete recipe from Rongsheng Refractory Company.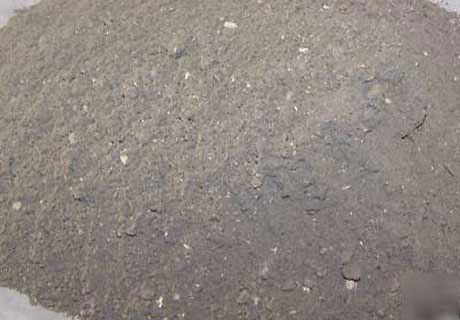 Where To Buy Refractory Concrete
Any need for refractory concrete? Want to buy refractory concrete? But where to buy refractory concrete? How can you get high-quality refractory concrete at a low price? Come and find RS refractory materials manufacturer to get cheap refractory concrete for pizza oven, furnace top, furnace wall, etc.
Refractory Concrete Suppliers
There are a large amount of refractory concrete suppliers in this world. Among these refractory concrete suppliers, RS refractory supplier is a professional one with the ability to produce qualified refractory concrete with good performance and thermal stability. Welcome you to buy refractory concrete from RS Refractory Materials Company! Interested? Contact RS for the price list!