On February 26, 2018, Australian customers' visit to RS Refractory Company for a good study. The two sides not only established good cooperative relations, but also established profound friendship. The establishment of a cooperative relationship with Australian customers is a strong evidence to prove Rongsheng factory's professional production. Rongsheng's corporate mission is: Do the best to maximize the interests of customers!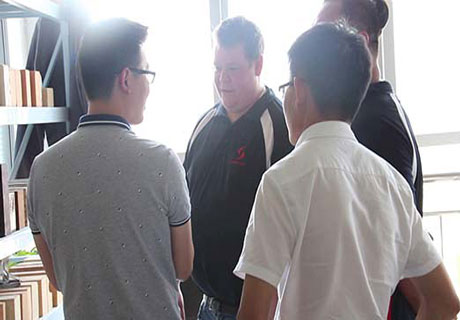 Australian customers are doing engineering project, and refractory anchors are the focus of their visit. Australian customers through their friends knew Rongsheng Kiln Refractory Company at first time and visit Rongsheng Kiln Company with sincerity. Both sides put emphasis on efficiency, so we go straight to the point at the very beginning, introducing the refractory anchors materials to Australian customers.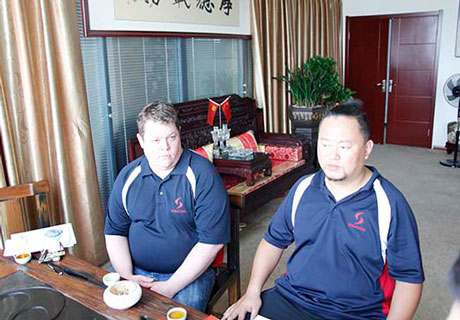 The refractory anchors produced in Rongsheng Company is the structure material connecting and fixing the ceramic fiber, lightweight insulating refractory brick, unshaped refractory and other lightweight refractory materials. As a professional refractory supplier, RS Kiln Company show various types of anchorage to the Australian customers, slot type, cross type and L type. During the conversation, we learned that the Australian customers needed more than just anchored bricks, so we recommended some other refractory materials for their customers. The customers are satisfied with our professionalism.