Silica Bricks, also called silica refractory bricks or silica fire bricks, are acid refractory bricks products which have good acid slag resistance ability. If you want to buy silica bricks for your glass kiln, coke oven or  hot blast stove, please contact us through email now.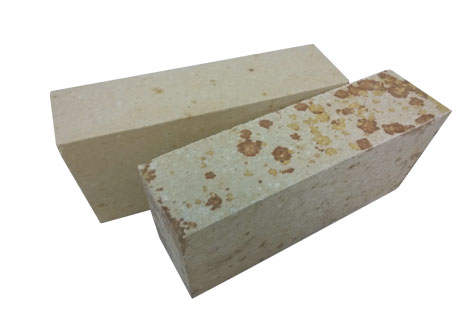 Definition Of Silica Bricks
Silica bricks are acid refractory materials with good resistant ability to acid slag. The SiO2 content of silica brick takes up 94%. The larger amount of the SiO2 content of silica raw materials, the higher the refractoriness. The refractoriness under load of silica bricks in Rongsheng Kiln Refractory Company is up to 1620~1670℃. The silica bricks have the good ability to keep volume stable at high temperature for a long time.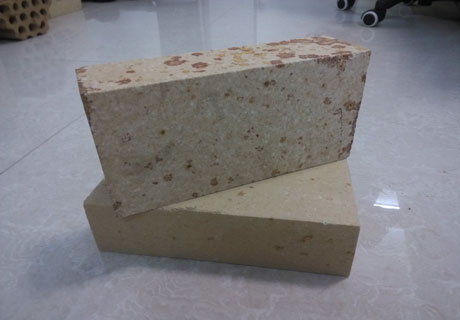 Silica Bricks Properties
Good corrosion resistance of acid slag.
RUL is 1620~1670℃
Good stability under the high temperature.
Poor thermal resistance performance.
Good air tightness.
True density 2.35g/cm³.
Total volume expansion 1.5~2.2% at the temperature of 1450℃.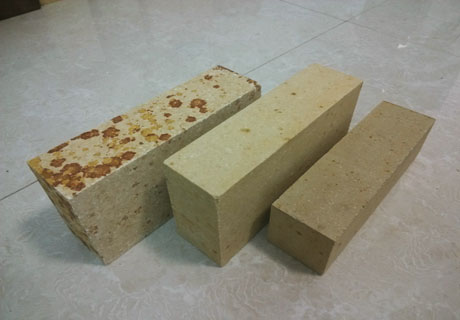 Silica Bricks Mineral Composition
Tridymite
Cristobalite
Natural silica
A small amount of residual quartz
A small amount of glass phase
Some mineralizer, like iron sale, lime milk.
Some binding agent, such as molasses and lignosulfite.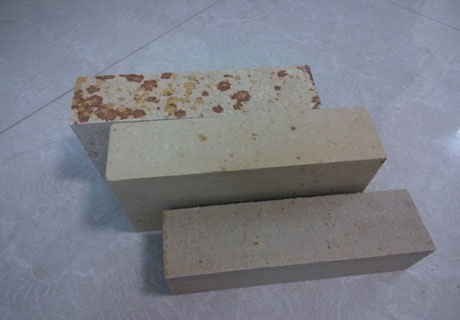 The mineral composition of silica brick is mainly tridymite, cristobalite, a small amount of quartz and glass matrix. Tridymite, cristobalite and remnant quartz change greatly due to crystal shape at low temperature, causing the volume change as well. Therefore, the thermal stability of silica bricks at low temperatures is not very good. In the process of use, it should be heated and cooled slowly at the temperature below 800 degrees Celsius in order to avoid cracks. Therefore, silica brick is not suitable to be used in a kiln with temperature changes below 800 degrees Celsius.
Silica Bricks Chemical Composition
SiO2    93~98%
Al2O3   0.5~2.5%
Fe2O3   0.3~2.5%
CaO     0.2~2.7%
R2O     1~1.5%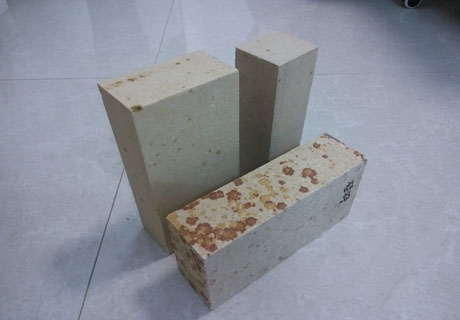 Silica Bricks Uses
Silica bricks uses are various and different according to conditions.
Silica bricks are mainly used in the partition wall of the carbonization chamber and the combustion chamber, the regenerator of glass furnace and the slag chamber of the steelmaking furnace and the soaking pit furnace. Silica refractory bricks are also used as the refractories of the glass melting furnace and applied for the vault and other load-bearing parts of ceramic firing kilns and other kilns. In the high temperature bearing part of hot blast stove and the top of acid open hearth furnace, silica bricks are also existed.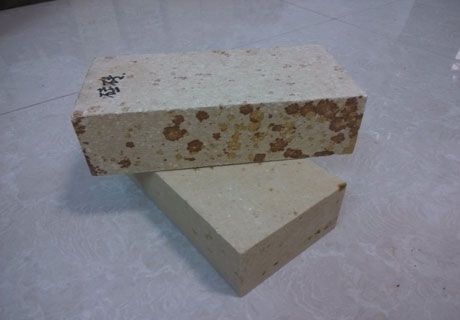 How Silica Bricks Are Manufactured
Silica bricks are made of tridymite, cristobalite, silica and glass phase, choosing natural silica as the main raw material, adding appropriate amount of mineralizer and pouring into some binding agent.
Silica Bricks Manufacturing Process
Silica bricks are made of silica rock with SiO2 content more than 96%, combining iron sale or lime milk mineralizer and molasses, lignosulfite binder. The silica bricks are formed through the process of mixing, molding, drying and firing thereafter. The most harmful impurities in the silica bricks manufacturing process are Al2O3, K2O, Na2O and so on, which seriously reduce the degree of refractoriness of refractory products.
Silica Bricks For Coke Oven
Silica bricks for coke oven are special bricks whose type are complex.
Coke oven is a kind of thermal equipment with complex structure and long-term continuous production which needs a large amount of silica bricks. The coke oven is heated by gas in the combustion chamber, burning in the vertical fire path. The heat is passes through the furnace wall to the coal in the chamber, carbonizing the coal. The partition wall of the combustion chamber and the carbonization chamber is also subjected to the static load of the upper masonry and equipment, the friction force and temperature fluctuation of the driving force of the coal, as well as the stress produced by the masonry due to the expansion.
The use conditions have a series of special requirements for the silica bricks in the coke oven, such as the exact size of the outer shape, small expansion when using, the true density is small, and the air permeability is low. Silica bricks used for coke oven have the characteristics of large volume density and high strength.
In terms of appearance, types of silica bricks for coke oven are complex, which are not comparable to any other thermal kilns. Silica refractory bricks for coke oven are strict in the production process.
If you want to buy silica bricks for coke oven, just E-mail Rongsheng Kiln Refractory Company!
Silica Bricks For Hot-blast Furnace
Silica bricks have the advantages of low creep rate, high strength and good thermal shock resistance ability. Silica bricks are used for the top of the large hot blast stove, the partition wall and the upper part of the regenerator.
Silica Bricks For Glass Kiln
High quality silica bricks for glass kilns are characterized by high silica content and low melting index. Silica bricks are mainly used for the top of glass kiln, parapet, hanging wall, small furnace and other topside structure.
Silica Bricks Specification
SiO2 %
Fe2O3 %
0.2MPa URL℃
Apparent porosity %
Crushing cold strength MPa
True density G/cm³
GZ-96
≥96
≤1.0
≥1660
≤22
<20 ≥35

≥20 ≥30

≤2.34
GZ-95
≥95
≤1.2
≥1650
≤22
<20 ≥35

≥20 ≥30

≤2.34
GZ-94
≥94
≤1.4
≥1640
≤22
<20 ≥35

≥20 ≥30

≤2.35
Silica Bricks Manufacturer
Rongsheng Kiln Refractory Company is one of the leading silica bricks manufacturers in the whole world. Rongsheng Kiln Company has the ability to produce special and customized silica bricks with high quality to meet customers needs. Due to the advanced silica bricks production technology, RS Refractory Company has already sold the silica bricks refractory products to Canada, Australia, India, Korea, Japan, Kazakhstan and other countries. If you want to buy cheap silica bricks, quote Rongsheng Silica Bricks Manufacturer! Rongsheng will offer you the best price!