Graphite Electrodes For Sale use petroleum coke and needle coke as raw material and coal tar as binder. Graphite electrodes for sale are a conductor that releases electric energy to furnace material in the form of arc in electric arc furnace, and can be divided into ordinary power graphite electrodes, high power graphite electrodes power and ultra high graphite electrodes according to the index. Graphite electrodes is widely used for arc furnace, ore-smelting electric furnace and resistor furnace and gradually replace the copper. If you are in graphite electrodes shortage, please find Rongsheng Kiln Refractory Company, we will provide you the high quality graphite electrodes. CONTACT RS NOW!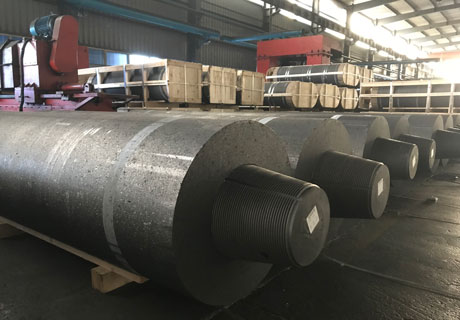 Graphite Electrodes For Sale Definition
Graphite electrode for sale is a kind of high temperature graphite conductive material, which is made of petroleum coke and bitumen coke as aggregate and coal tar as bonding agent, through raw material calcining, crushing and grinding, batching, mixing, molding, roasting, dipping, graphitizing and mechaning. Graphite Electrode for sale is called artificial graphite electrodes (short as graphite electrodes), in order to distinguish it from the raw material natural graphite electrodes. The graphite electrodes for sale are the carbon electrode. And because the graphite electrodes for sale conduct electricity well, it can save a lot of time in the process of discharging, which is one of the reasons why graphite is used as electrodes.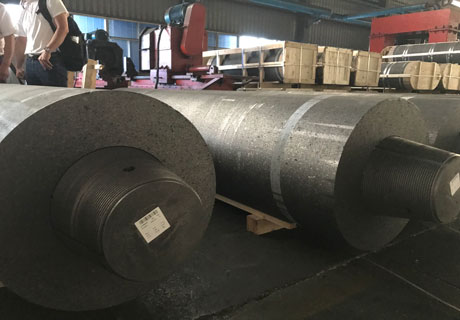 Graphite Electrodes Uses
Graphite electrodes for sale are an important high temperature conductive material for electric furnace steelmaking.The electric energy is input to the electric furnace through graphite electrode, and the high temperature caused by electric arc between the electric extreme part and the furnace material is used as the heat source to melt the furnace material for steelmaking.
Graphite electrodes for sale are used to conduct electricity in other mineral heat furnaces that smelt materials such as yellow phosphorus, industrial silicon and abrasives.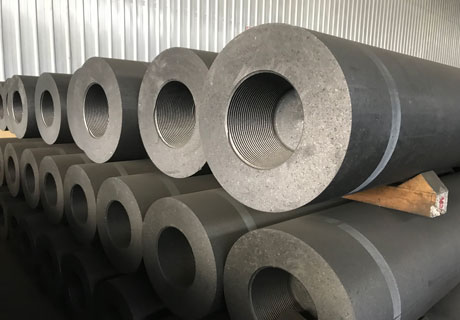 The graphite electrodes for sale are usually embedded in the head wall of resistance furnaces, like graphitizing furnace, melting glass furnace and silicon carbide production furnace. The graphite electrodes used here are not continuously consumed.
The graphite electrodes blank are used for processing various graphite products, like crucible, mould, vessel and heat body material. For example, in the quartz glass industry, every one ton production of electric melting pipe needs ten ton graphite electrode blank, while every one ton production of quartz brick requires 100kg graphite electrode blank.
Graphite Electrodes For Sale Properties
High machinability.
Light weight.
Fast forming.
Minimum expansion rate.
Small loss.
Easy trimming.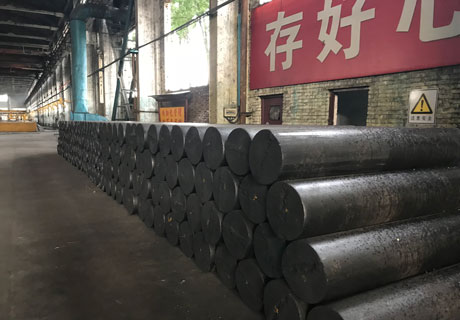 Graphite Electrodes Manufacturing Process
Graphite electrodes for sale is made though the process of calcining, batching, kneading, pressing, baking, graphitizing and machining.
The main materials for the production of graphite electrode for sale are petroleum coke.In the ordinary power graphite electrodes manufacturing process, it should add a little bitumen coke. The sulfur content of petroleum coke and bitumen coke can not exceed 0.5%. Needle coke is needed when producing high-power or ultra high power graphite electrodes.
The professional graphite electrodes are made mainly by high speed machine tool, the stability of the machine tool is good, the three axis movement should also be stable and not vibrant, and the rotation precision of the spindle should be as good as possible.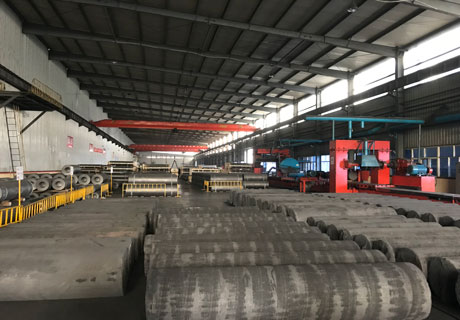 Graphite for industrial use is hard and brittle, and the tool wear is severe in CNC machining. It is generally recommended to use carbide or diamond coated tool. Graphite can be cut directly on the workpiece when in roughing machining. While in precision machining, in order to avoid the occurrence of end breakage and fragmentation, it is often adopted the way of light cutting processing. Generally speaking, graphite rarely breaks down when its cutting depth is less than 0.2mm, and good side wall surface quality can be obtained. It has larger dust in the graphite electrode CNC manufacturing processing which can invade the guide bar and the spindle of machine, requiring the stone mill machine tools have corresponding graphite dust processing equipment. The sealing of the machine tools should be good, because the graphite is poisonous.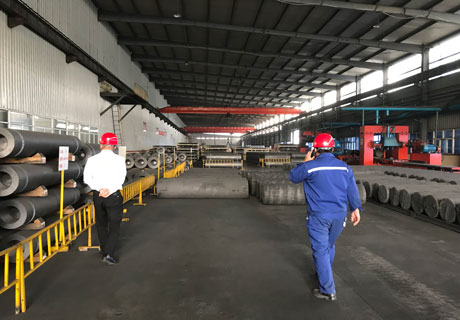 Graphite Electrodes For Sale Index
Index/Item
780~960
1020~1400
Specific resistance/µΩ m
≤16.0
≤18.0
Bulk density/g/cm³
≤1.56
≤1.55
Breaking strength/MPa
≤5.0
≤4.8
Thermal expansivity

100~600℃/ 10 -6

≤3.8
≤3.8
Elasticity modulus/GPa
≤9.3
≤9.3
Ash content/%
≤0.8
≤0.8
Cheap Graphite Electrodes For Sale In RS Factory! Interested? Contact RS!
Graphite Electrodes News & Market
Graphite electrodes for sale are widely used in Electric Arc Furnace steelmaking. In addition, graphite electrode for sale is also used in blast furnaces or basic oxygen converter steelmaking processes.
A quote from a graphite electrodes manufacturer says that some steel mills choose to produce alternatively at weekends or at night because they are unable to produce 24 hours continuously, because the electricity costs are high in these periods, and such arrangements are always better than stopping production. Another Turkey EAF steelmaking plant was shut down earlier this year due to graphite electrodes shortage. According to the director of a large arc furnace steel plant, the graphite electrodes suppliers are actively pushing forward a short-term quarterly contract, which has tripled the graphite electrodes price, and the production costs of some factories are increasing by 15 US dollars / tons or more.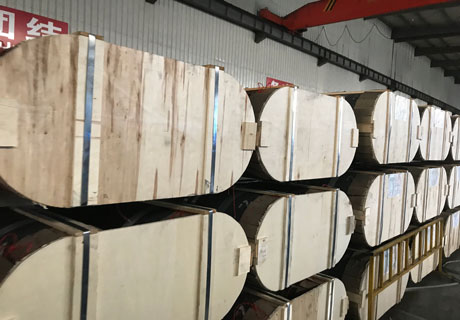 The Turkey exporter Association (CIB), in its recent report on the graphite electrodes market, pointed out that the EAF steelworks are likely to face cutting production next year, given that suppliers have not yet given their 2018 graphite electrodes price or delivery commitments. The agency also indicated that the electrodes consumption of Turkey electric arc furnace was 1.4 kg/mt and the graphite electrodes consumption of the ladle furnace was 0.4 kg/mt. In addition, the cost of producing graphite electrodes per ton of billets increased by ten times to 38 US dollars per ton.
A graphite electrodes manufacturer believes that periodicity will continue, and that in the next one or two years, the high graphite electrodes price will be very beneficial to suppliers, and the next five or six years will return to a period of low profit. "The margin of the global graphite electrodes are still around 200 thousand tons, but because of the shortage of coke and the lack of investment in the factory in recent years, it means that it will be reached at the present stage," he said.
Graphite Electrodes China
According to the data of some agencies, the output of electric arc furnace in China was 77.5 million tons in 2017, and the apparent consumption of graphite electrodes China was estimated at 350 thousand tons. China's EAF steel output will reach 100 million tons this year, and it is expected to consume about 450 thousand tons of graphite electrodes China. Because most of the new electrodes projects will be completed in December 2018, there is a limited growth in graphite electrodes China production in 2018 and the price may not drop in a short time.
Low Price Graphite Electrodes For Sale In RS Factory! Interested? Contact RS!
Graphite Electrodes Price
Due to the graphite electrode shortage, the graphite electrode price in China has risen tenfold than that in 2017.
The graphite electrodes price in China was still at $2300-2540 / ton at the beginning of 2017, but graphite electrode price had risen to $23000-25000 / ton or even higher in January 2018 due to the strict environmental supervision in China and the forced closure of about 20% of the graphite electrode factories, which immediately led to the disruption of delivery in domestic graphite electrode market and foreign graphite. The demand for electrodes large and unsatisfied, and it also affects foreign buyers to some extent. Graphite electrodes China in last year accounted for 51.3% of the world's total graphite electrodes, and the export amount accounted for 40% of China's graphite electrode sales structure.
But the rising trend of graphite electrode price may be changed in the near future. This is because China's graphite electrode production capacity has been expanding rapidly since the first half of 2017. By the end of 2018, the production capacity of graphite electrodes will reach 524 thousand tons per year. Therefore, after the gradual increase in production capacity in 2017-2018 years, graphite electrode China production amount will jump sharply in 2019, and may double.
Graphite Electrodes Manufacturer
Rongsheng Kiln Refractory Company is a leading graphite electrode for sale manufacturer in the world who can produce tons of qualified graphite electrodes each year. If you want to find a professional graphite electrodes for sale manufacturer for high quality graphite electrodes for your arc furnace or resistance furnace, just Email RS graphite electrode manufacturer! We will assure you the best graphite electrodes with relatively low price.RS graphite electrode manufacturer has sold tons of graphite electrodes to many foreign countries, like India, Australia, Korea, Japan, Indonesia, Brazil, Germany, Russia, etc. Interested? Contact RS Graphite Electrodes Manufacturer NOW!