Magnesite Bricks belong to magnesite refractories and contain magnesium oxide content more than 90%. Magnesite refractory bricks are basic refractories made of main crystalline phase periclase, which are normally divided into burned magnesite brick and magnesite chem-bonded burned brick. Magnesite brick has good alkali resistance and is widely used in alkaline open hearth for steel-making, the bottom of the furnace and the wall of furnace. Contact us for more info.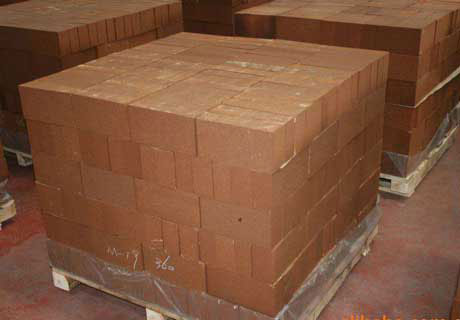 Introduction of Magnesite Bricks
Magnesite Bricks, also called magnesia bricks, magnesium bricks, magnesite refractory bricks and magnesite fire brick, which are alkaline magnesite refractories composed of periclase as the main crystalline phase. Since magnesium oxide content is over 90 %, they have strong alkali resistance and good high temperature resistance. In the heating furnace and soaking pit, Magnesite Bricks are mainly used for laying the bottom surface of the furnace and the bottom of the soaking pit.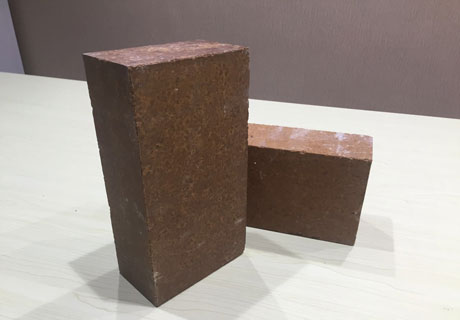 Magnesite Bricks Composition
The main raw material for making magnesite bricks is the sintered magnesia whose basic content is MgCO3. It has the requirement for the chemical composition and sintering degree of the sintered magnesia.
The chemical composition of sintered magnesia should be MgO>87%, CaO >3.5%, SiO3 < 5%, and on the other hand, sintering condition should be good.
The degree of sintering condition is generally measured by density, and the density had better greater than 3.53g/cm3.
The appearance color of sintered magnesia is tan or brown, and degree of burning is less than 0.3%. It requires no tumor substance, and the less black block the better.
After being selected, sintered magnesia can be digested by thoroughly removing the light burning components and impurities of free lime. Add a certain amount of water to the calcined magnesia stone and remove the lime with a sieve after weathering the CaO.

Magnesite Refractory Bricks For Sale
Magnesite Bricks Properties
High refractoriness up to 2000℃.
Refractoriness under load is high.
Good alkali resistance.
Poor thermal shock resistance.
Magnesite Bricks Uses
Magnesite bricks are widely used for steelmaking alkaline hearth furnace, electric furnace bottom, and wall, permanent lining of oxygen converter, nonferrous metal smelting furnace, high temperature tunnel kiln, calcined magnesite bricks kiln and cement rotary kiln lining, heating furnace bottom and wall, glass kiln storage room and so on.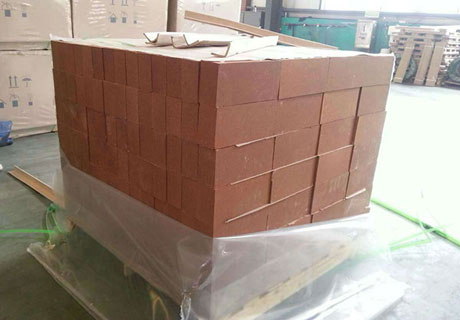 Magnesite Bricks Classification
1.Burned Magnesite Bricks.
Silicate bonded magnesite brick.
Directly bonded magnesite brick.
Re-bonded magnesite brick.
2.Unburned Magnesite Bricks.
Magnesite chem-bonded burned brick
Bituminous bonded magnesite brick.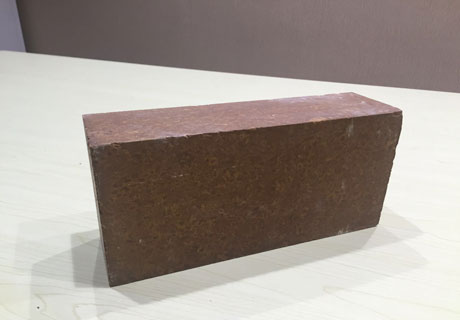 Magnesite Bricks Manufacturing Process
The main material of magnesite brick is magnesite, its basic component is MgCO3, which becomes sintered magnesia after calcining at high temperature and breaking to a certain size. The sintered magnesia is widely used as patching material and ramming material, and the magnesia with less impurity has been chosen to make magnesite bricks.
Buy Magnesite Bricks for Sale from Rongsheng Refractory Factory!
According to their different manufacturing processes, magnesite bricks are divided into burned magnesite brick and magnesite chem-bonded burned brick.
Burned magnesite brick is made from dead burned proper granular size magnesia, adding brine aqueous solution (MgCl2) and sulfite pulp waste liquor as a binder, burned at 1550 ~ 1650 ℃ high temperature after compression molding. While, the production of magnesite chem-bonded burned brick is not through the burning process.
When the sintered magnesia is prepared according to the grain size ratio, add appropriate mineralization agents and binding agents, the final product is formed after pressing and drying. The strength of magnesite chem-bonded burned brick is lower than that of burned magnesite brick, but the price is lower than half that of burned magnesite brick.
Magnesite chem-bonded burned brick is used in places where performance requirements are not high, such as heating furnace and soaking pit bottom.
Magnesite Bricks Specification
| | | | | |
| --- | --- | --- | --- | --- |
| Index\ Item | MZ-89 | MZ-91 | MZ-95 | MZ-97 |
| MgO % | ≥89 | ≥91 | ≥94.5 | ≥96.5 |
| CaO % | ≤3 | ≤2.5 | ≤2.0 | ≤1.5 |
| Apparent Porosity % | ≤20 | ≤18 | ≤17 | ≤16 |
| Bulk density g/cm³ | 2.8 | 2.86 | 2.95 | 3.1 |
| Cold Crushing Strength Mpa | ≥50 | ≥60 | ≥65 | ≥70 |
| 0.2Mpa Initial RUL ℃ | 1540 | 1550 | 1620 | 1700 |
| Reheating linear change % 1650℃, 2h | ≤0.6 | ≤0.5 | ≤0.4 | ≤0.4 |
Low Price Magnesite Bricks In RS Factory! Needed? Click Us For Price!
Magnesite Bricks Price
Magnesite bricks price in Rongsheng Kiln Refractory Company is relatively low compared with other refractory company. If you want much more cheaper price, Email RS Refractory Company! If you want to buy low price magnesia bricks for your steelmaking hearth furnace, for your electric furnace, or for your glass kiln storage room. Email to RS Refractory Group for price!
Magnesite Bricks Manufacturer
Among magnesite bricks manufacturers, Rongsheng Refractory is on the top list who can produce a large amount of various qualified magnesite bricks with cheap price. Rongsheng Company as China magnesia brick manufacturer has many years of experience in producing magnesite refractory bricks and supplying tons of magnesite bricks annually. Every year, Rongsheng Refractory Factory sells magnesite refractory bricks world widely. As a kind magnesite refractory, magnesite brick is usefull in furnace or kiln. Any need of magnesite bricks? Send your detailed requirements to our email now!