Magnesia Carbon Bricks are carbon composite refractories materials made of magnesium oxide materials and carbon materials. They are widely used in the converter lining, electric arc furnace and slag line of ladle. If you are looking for magnesia carbon bricks for your ladle or converter lining, just Email us for price!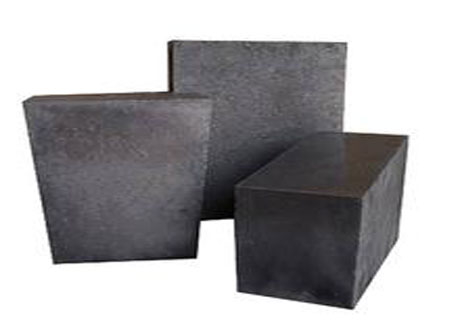 What Are Magnesia Carbon Bricks
Magnesia carbon bricks are made from high melting point basic magnesium oxide, high melting carbon which is difficult to be embellish by the slag and a variety of non oxide additives, making non carbonaceous composite magnesia carbon refractory bricks by combining with carbonaceous binder.
Magnesia carbon bricks are high melting point alkaline oxide materials, with strong high heat resistance, strong slag resistance, good thermal shock resistance and low creep at high temperature.
Since the magnesia carbon bricks have the good anti-stripping ability, magnesia carbon bricks effectively make the use of the strong slag erosion ability of magnesite clinker as well as high thermal conductivity and low expansibility of carbon to off sets the biggest weakness of poor anti-stripping performance. Magnesia carbon bricks have high temperature plasticity.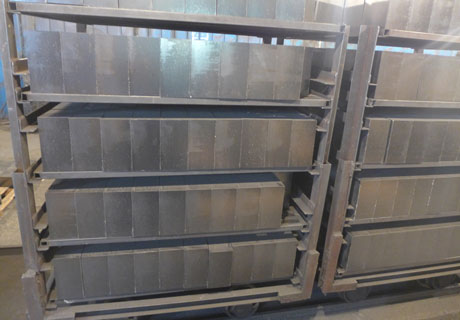 Magnesia Carbon Bricks Uses
The magnesia carbon bricks have been used in the slag line of refining ladle, and good results have been achieved. Magnesia carbon bricks are also used for the lining part of AC arc furnace, DC electrical arc furnace, converter and other parts.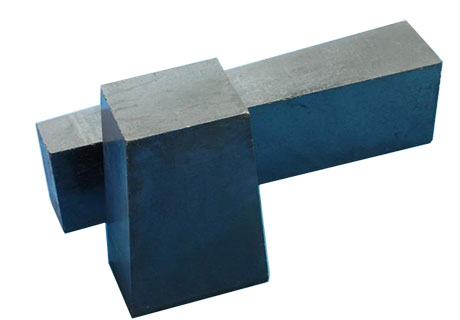 Magnesia Carbon Bricks Composition
Fused magnesite clinker or sintered magnesia: compared with sintered magnesia, electrofused magnesia has the advantages of coarse grain size and large bulk density. Fused magnesite clinker is the main raw material for producing magnesia carbon bricks.
Flake graphite: graphite is mainly due to its excellent physical properties: (1) the non wettability of the slag. (2) high thermal conductivity. (3) low thermal expansibility. In addition, graphite won't not fused with refractories at high temperature. The purity of graphite has a great influence on the performance of magnesia carbon bricks. Generally, graphite with a carbon content of more than 95% is used but 98% is optimum.
Organic binder: the common binders for the production of magnesia carbon bricks are coal tar, coal tar pitch and petroleum asphalt, and special carbonaceous resin, polyol, bitumen denatured phenolic resin, synthetic resin and so on.
Antioxidants: in order to improve the oxidation resistance of MgO-C bricks, a small amount of additives are added. The common additives are Si, Al, Mg, Al-Si, Al-Mg, Al-Mg-Ca, Si-Mg-Ca, SiC, B4C, BN, and recently Al-B-C and Al-B-C additives.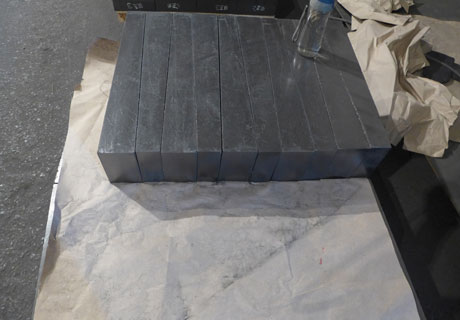 The action principle of additives can be divided into two: on the one hand, from the thermodynamic aspect, at working temperature, additives and carbon reactions react to produce other substances, and their affinity to oxygen is greater than carbon and oxygen, and takes precedence over carbon oxidization; on the other hand, from dynamics side, the carbon composite refractories formed by the additives reaction with O2, CO, or carbon are considered to change the microstructure of carbon composite refractories, such as increasing the density, blocking the pores, obstructing the diffusion of oxygen and reaction products.
Magnesia Carbon Bricks Raw Materials
Electric fused magnesia is the main raw material for producing magnesia carbon bricks.
To produce magnesia carbon bricks, we should not only pay attention to the purity of magnesia, but also pay attention to choose large crystalline fused magnesia. Magnesia carbon bricks production selects magnesia with high crystallinity, strong binding force and less impurity and high content of magnesium oxide as raw material. This kind of magnesia can not only reduce the degree of partition of magnesium crystal by silicate phase, reduce the erosion rate of slag to grain boundary, but also improve the stability of the coexistence of magnesia and graphite at high temperature.
Because of the large volume density and strong assembling force of the electric fused magnesia, the particles with sharp edges and corners can be obtained during the process, the mosaic of the matrix is strengthened and the stability of magnesia particles in the magnesia carbon bricks can be enhanced.

Magnesia Carbon Bricks For Sale
Magnesia Carbon Bricks Properties
Good high-temperature performance.
Strong slag resistance.
Good thermal shock resistance.
Low creep at high temperature.
Good anti-stripping ability.
Anti-stripping performance.
Good wear resistance.
Good thermal conductivity.
Magnesia Carbon Bricks Manufacturing Process
Magnesia carbon bricks are generally unburned bricks products whose production process includes raw material preparation, batching, mixing, molding and heat treating.
Raw material preparation: the material should be measured strictly according to the formula granularity and matching requirements. The granular material and powder used should not be wet or caking.
Batching & Mixing: the forming performance of the mixture directly affects the quality of the bricks. Feeding sequence: first add the magnesia coarse particles, and then add medium particles, phenolic resin, graphite and magnesia fine powder, finally add the additives.
Molding: the density of high press molding brick is used to monitor the moulding process to ensure that the bricks have high volume density and low porosity. In molding process, it is pressed in strict accordance with the operating rules of light weight before heavy weight and multiple times of pressure. It is required to lift the billet 2-3 times and fully exhaust the billet in order to avoid layer cracking.
Cheap Magnesia Carbon Bricks For Sale ! Contact Us For Price!
Heat treating: after molding, the bricks should be stored for 5-6 hours at room temperature to facilitate volatilization of volatiles. It can't be dried immediately. If the curing time is not enough and the volatiles are not finished, it will lead to the expansion of the particles in the process of use, the shrinkage of the matrix and the decrease of the bonding strength, which will result in the deterioration of the microstructure of the magnesia carbon brick and eventually affect the service life.
Magnesia Carbon Bricks Specification
Apparent porosity %
Bulk density g/cm³
Cold crushing strength

MPa

MgO

%

C

%

MT-5A
5
3.15±0.08
50
≥85
≥5
MT-8A
4.5
3.12±0.08
45
≥82
≥8
MT-10A
5
3.10±0.08
40
≥80
≥10
MT-12A
4
3.05±0.08
40
≥78
≥12
MT-14A
3.5
3.03±0.08
40
≥76
≥14
MT-14B
3.5
2.98±0.08
35
≥74
≥14
MT-16A
3.5
3.00±0.08
35
≥74
≥16
MT-16B
3.5
2.95±0.08
35
≥72
≥16
Various Magnesia Carbon Bricks For Sale In RS Supplier!
Magnesia Carbon Bricks Manufacturer
Zhengzhou Rongsheng Kiln Refractory Company, as a magnesia carbon bricks manufacturer can produce good properties alumina magnesia carbon bricks, resin bonded magnesia carbon bricks, pitch bonded magnesia carbon bricks and other magnesia carbon bricks. If you are going to build the lining of ladle, AC arc furnace, DC electrical furnace with less budget, please email Rongsheng magnesia carbon bricks factory! Don't be hesitated! Just quote RS for the cheap magnesia carbon bricks!