Corundum Brick in Rongsheng Kiln Refractory Company is a sort of refractory brick whose main phase is crystalline. And the aluminum oxide content in corundum brick is more than 90%. Corundum refractory brick in Rongsheng Refractory Company is widely used to build the lining of petrochemical thermal equipment under the condition of high temperature, high pressure, chemical erosion and mechanical wear. Any need of corundum brick? Just E-mail Rongsheng Refractory supplier! Quote Rongsheng for the best price!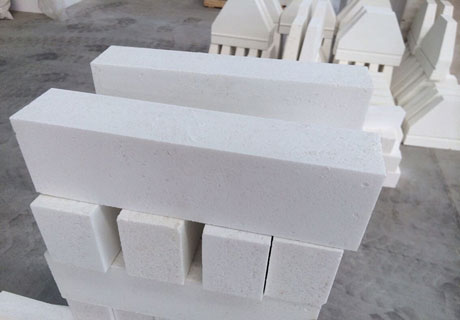 What Is Corundum Brick
Corundum brick, also called corundum refractory brick is the corundum material with more than 90% Al2O3 content, choosing crystalline as the main phase. The high pressure strength of corundum brick at normal temperature is up to 340MPa. And the high load softening start temperature is above 1700℃. Corundum brick has good chemical stability, strong resistance to acid or alkaline slag, metal and glass liquid. The thermal shock stability is related to its microstructure. The corrosion resistance of the dense products is good, but the thermal shock stability is poor.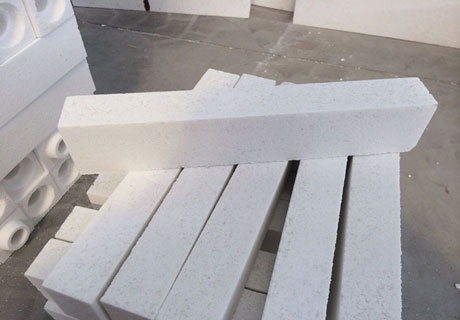 What Is Corundum Brick Used For
Used as abrasive tools for grinding high tensile metals, such as all kinds of common steel, malleable iron, hard bronze, etc.
Used as advanced refractories and abrasives.
Used as precision casting sand, spray coating, chemical catalyst, special ceramics.
Used in the grinding process of dry grinding and deformable burn workpiece grinding.
Used in the cracking of petrochemical and chemical fertilizers.
Used in various high temperature kiln lining, like in reforming furnace and metallurgical industry.
All in all, corundum brick is used for blast furnace and blast furnace hot blast stove, steel refining furnace, sliding water heater, glass furnace and petrochemical industrial furnace.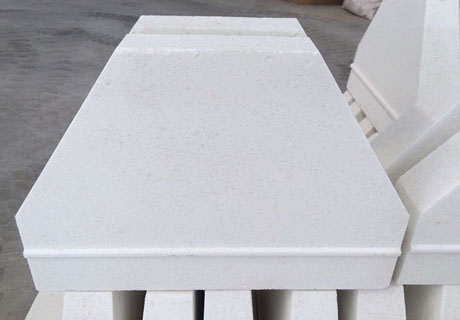 Ingredients Of Corundum Brick
Aluminum oxide
Zircon sand
Zirconium rich sand
Sodium carbonate
Borax
Performance Of Corundum Brick
Refractoriness under load is higher than 1700℃.
High cold crushing strength up to 340Mpa.
Good chemical stability.
Good resistance to acid slag.
Good resistance to alkaline slag.
Poor thermal stability.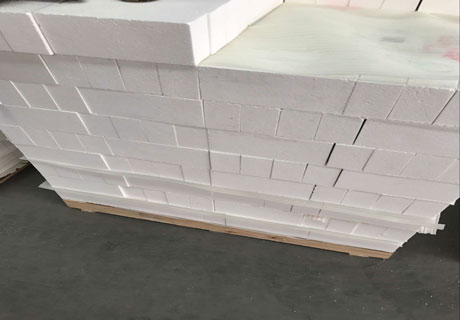 Classification Of Corundum Brick
According To The Firing Mold
Sintered corundum brick
Electrofusion corundum brick
According To The Material Component
1.Brown corundum brick
Brown corundum brick is made of the raw material bauxite, coke (anthracite) , and is smelted at 2000 degrees inside the electric arc furnace.
2.White corundum brick
White corundum brick or white alundum is consisted of alumina powder after melting by high temperature.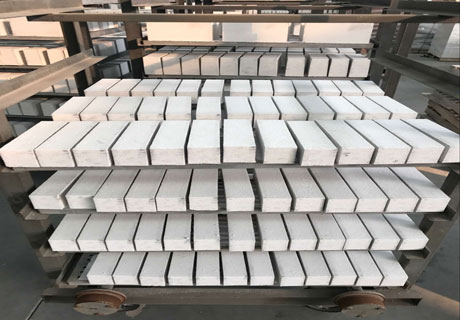 3.High alumina corundum brick
High alumina corundum brick uses high quality bauxite as main materials and is smelted by special technology in high temperature electric arc furnace at 2500 degree.
4.Fused zirconia corundum brick
Fused zirconia corundum brick, also known as AZS, is arranged in sequence according to the three chemical components of the Al2O3-ZrO2-SiO2 three phase diagram. AZS is the short of Al2O3-ZrO2-SiO2: A represents Al2O3, Z represents ZrO2, S represents Si2O.
5.Single crystal corundum brick
Single crystal corundum is made by the major material bauxite and a small mount of sulphide, melting at high temperature.
6.Microcrystalline corundum brick
Microcrystalline corundum brick chooses bauxite as the raw material and is obtained by high temperature melting and extremely cold crystallization.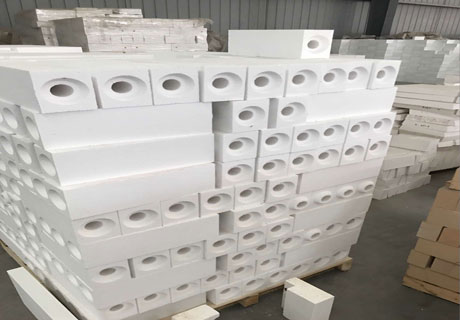 Index Of Corundum Brick
Al2O3 %
Fe2O3 %
Apparent porosity %
Bulk density g/cm³
Cold crushing strength MPa
RUL (0.2Mpa)

℃

Reheating linear change %
CMC
≥85
≤0.5
≤20
≥2.8
≥40
≥1500
–
C90
≥90
≤0.8
≤20
≥3.0
≥80
≥1700
1550℃, 2h

±0.1

C95
≥95
≤0.6
≤20
≥3.05
≥80
≥1700
1550℃, 2h

±0.1

C98
≥98
≤0.4
≤20
≥3.1
≥80
≥1700
1600℃, 2h

±0.1
Cheap Corundum Brick For Sale In RS Factory! Interested? Click For Price!
Corundum Brick Manufacturing Process
The fused zirconia corundum brick is a white solid material formed with pure aluminum oxide powder and zirconium oxide containing 65% zirconia and zircon sand with about 34% silicon dioxide in the melting furnace. Its lithofacies are composed of the donor and glass phases of corundum and zirconium cable-stayed stone. From the point of view, the crystalline phase of the corundum and zirconium clinopyclite phase is filled with their crystallization.
Fused zirconia corundum bricks are made by melting and pouring raw materials into moulds, cooling and solidifying. Shrinkage cavity caused by volume shrinkage in the process of product condensation is something that should be paid special attention to when it is used.The electrofused zirconium corundum brick is cast by normal casting, inclined casting, no shrinkage cavity casting and quasi shrinkage cavity casting.
Corundum Brick Manufacturer
Zhengzhou Rongsheng Kiln Refractory Company is a good corundum brick manufacturer who can provide the customers with high quality corundum bricks and best service. Rongsheng Refractory Company strictly controls the quality of corundum brick products and offers the best after-sales service with sincerity and earnest. Any need of Cheap Corundum Brick? Come and find Rongsheng corundum brick manufacturer! Just email Rongsheng Refractory Factory to get the best price! Quote Rongsheng! RS will absolutely satisfy you!