The quality of the refractories building at the bottom of converter directly affects the service life of refractories for converter lining. Therefore, several things should be paid attention to when laying the bottom work layer of converter. If you are going to buy refractories for your converter bottom building, contact Rongsheng Kiln Refractory Company! Quote RS Now!
The working layer of the bottom of the converter is masonry of 600mm magnesia carbon brick. Before using the ring masonry method, the center of the hearth should be found by cross wire, and the location of the center brick is accurately measured. The eccentricity is less than 10mm. The bottom ring bricks and the surrounding block bricks are pre built and assembled in the refractory plant. After the assembly, the bricks are numbered and transported to the site as a whole. The center refractory brick coincides with the measured converter center during masonry building.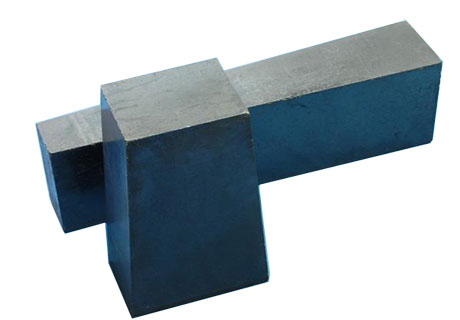 When the bottom work layer is laid to the position of the permeable brick, it should first be positioned with wooden block. If the position is not proper, the vent pipe should be bent accordingly. After positioning the wood mold brick, check whether the permeable bricks and the surrounding bricks are joined to the work layer. When the wooden brick and seating brick's angle brick seam meet the design, take out the wooden brick, install the air brick and the seating brick and use the magnesia carbon tamping refractories material to tamp the square hole reserved under the breathable brick. Before installing the permeable bricks, check the permeability of the permeable bricks.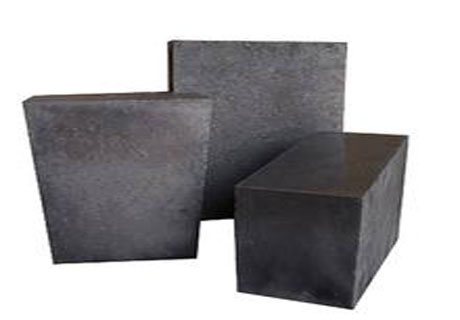 The bottom work layer is built to the edge ring to ensure that the upper surface of the masonry is horizontal, and the bricklaying brick should be at the same level as the rim ring. When the bricklaying brick is built, it compacts the bottom work layer brick and tightens the permanent layer magnesia carbon brick in the axis processing. The ramming mass material is filled under the bricking, and the height of the bricking is controlled by adjusting the thickness of the material layer. The surface roughness of the bricklaying brick is not larger than 5mm/m.
Tamping material is used between edge brick and permanent layer. The brick seam of the furnace bottom working layer is no more than 2mm. After the bottom of the furnace is finished, fill the brick joint with magnesia.
Rongsheng Kiln Refractory Company is a good refractories materials manufacturer that can produce refractories building at the bottom converter. Any need of refractories? Contact RS now?