Refractory Bricks For Sale at low price in Rongsheng Kiln Refractory Company are high heat resistant refractories bricks used in kiln, furnace, incinerator, etc. Commonly used refractory bricks are silica bricks, high alumina bricks, corundum bricks, magnesite bricks, fire clay bricks and son on. If you want the best refractory bricks for sale, please don't hesitate to get the quote from Rongsheng Kiln Refractory Company! RS will provide you the best refractory bricks with the low price!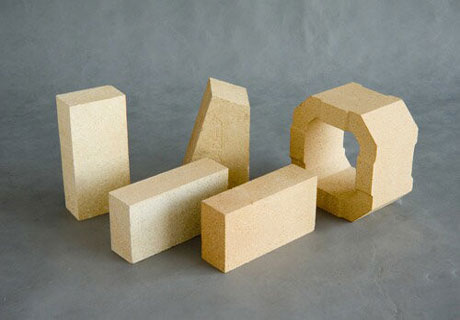 Refractory Bricks For Sale Meaning
Refractory bricks for sale meaning are called a kind of shaped refractories which belong to one kind of refractories. Refractory brick is refractory material with certain shape and size. Their shape has standard rules, but also can be built and cut as necessary temporarily according to the need. Refractory bricks for sale are made form refractory clay or other refractory raw materials with the color light yellow or brown.
Refractory bricks for sale are commonly used in smelting furnace, resisting the high temperature of 1580-1770℃. Refractory bricks can be used as high temperature building materials and structural materials for building furnaces and various thermal equipment and can withstand physical and chemical changes as well as mechanical actions at high temperatures.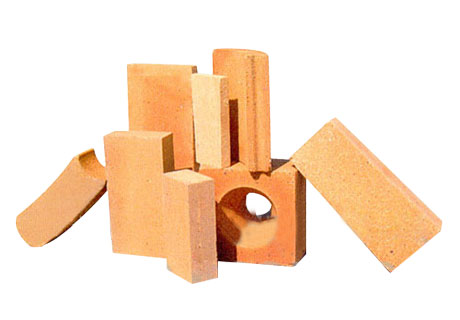 Refractory Bricks Properties
Self Attributes
Chemical composition : The main component determines the quality and characteristics of the refractory material.
Volume density: High bulk density indicates good compactness and high intensity, but thermal conductivity may be large.
Porosity: No specific requirements, but manufacturers must control the apparent porosity.
Refractoriness-under-load: It is the deformation temperature under the high heat environment and the load. It represents the materials' resistance to the high temperature.
Thermal shock resistance: The ability to resist rapid changes in temperature without being destroyed.
Compression strength: Maximum pressure capacity under ordinary temperature.
Flexural strength: Capacity to withstand shear pressure.
Coefficient of linear variation: It is also called the reburning line change or the residual line change, referring to the each expansion and constriction of volume in the same temperature change. If the expansion and constriction are the same, then we can define the this linear change rate is zero.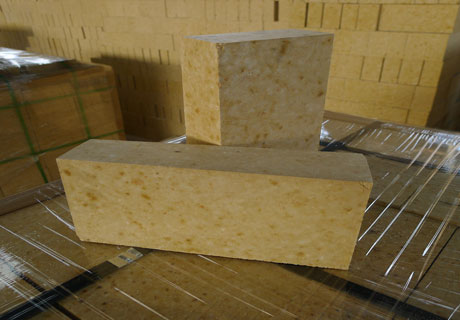 Physical Properties
Abrasive resistance: The important property to judge the performance of refractpry bricks.
Thermal conductivity: Under unit temperature gradient, the rate of heat flux of per unit area is related to porosity.
Impact resistance: The better impact resistance, the longer service life.
Slag resistance: The ability to resist slag erosion without damage at high temperature.
Refractory Bricks Uses
Refractory bricks for sale are used as high heat temperature materials and structural materials in the kiln building and other thermal equipment.They are mostly applied in the lining of high heat industrial furnaces, like blast furnace, hot blast stove, converter, rotary kiln and so on. The refractory bricks used in blast furnace are to protect the lining from high temperature. The qualified refractory bricks can ensure the long and safe service of the furnace as well as the continuous operation.
In general industrial furnaces, fire brick masonry, hot blast stove and electric stove are used in brick masonry, often using straight refractory bricks, wedge-shaped refractory bricks, arch foot refractory bricks and ball top refractory bricks. The specifications and sizes of these firebricks should not be selected at will.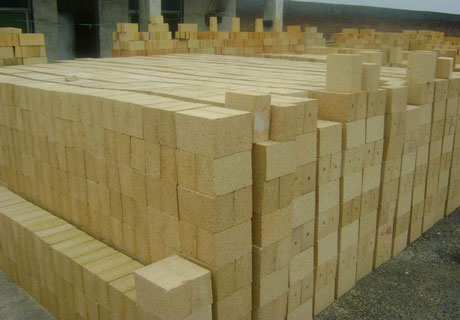 Refractory Bricks Sizes
Straight refractory bricks (Rectangular refractory bricks).
Side arch refractory bricks.
End arch refractory bricks.
Skew arch refractory bricks.
Types Of Refractory Bricks
Depending on the shape and size, refractory bricks can be divided into standard refractory bricks, ordinary refractory bricks, special refractory bricks, etc.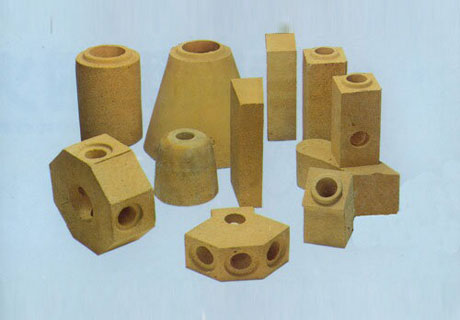 According to the manufacturing process, it can be divided into burnt bricks,unburnt bricks, electric melting bricks and refractory insulating bricks.
In the light of the different components of refractory bricks for sale, they can be divided into five kinds: silicon aluminum refractory brick, alkaline refractory brick, graphite refractory brick, zirconium refractory brick, heat insulation refractory brick. Building a stove needs more than one kind of refractory brick, it requires an arrange of different bricks.
1.High alumina brick: The content of Al2O3 is more than 75%, refractory temperature is higher than clay brick. Its acid and alkali resistance is good and it is suitable for cement kiln firing belt and other places. High alumina brick has long service life.
2.Dolomite brick: It has the good stickiness and the corrosion resistance in the kiln .
3.Magnesia chrome brick: It has the good stickiness and is commonly used in burning zone. But it has the weak point in thermal shock resistance. Since the chrome is highly toxic, the countries that produce and use magnesia chrome brick are becoming less.
4.Spinel brick: It is widely used in transitional zone with good seismic performance and resistance to reduction, but low refractoriness.
5.Anti-stripping brick: This brick contains a bit of ZrO. During the heating-up process, martensitic transformation occurs, resulting in capillary crack. This brick has strong alkaline resistance, anti stripping and slag resistance.
Various Cheap Refractory Bricks For Sale In RS Factory! Interested? Contact Us Now!
6.Phosphate brick: It has low refractoriness but high strength and thermal shock resistance. It is commonly used in the grate cooler, kiln hood, etc.
7.Silicon carbon brick: With high temperature resistance(about 1800 degrees, 1620-1640 under load), small thermal expansion coefficient, good resistance to quench and hot as well as good wear resistance, it is used in cooling belt and kiln mouth.
8.Silicon mullite Brick:  It has good thermal shock resistance, good wear resistance and high strength, widely used in transitional zone.
Refractory Bricks Manufacturing Process
Refractory bricks manufacturing process includes smashing-mixing-molding-sintering-packaging-delivery.
The compositon of refractory bricks are special bauxite clinker, pyrophyllite fine powder and the clay binder.
Refractory Bricks Price
Low Refractory Brick Price in Rongsheng Kiln Refractory Company! The brick price is closely related to Refractory Brick Use. Based on different conditions and environments and the different performance requirements, the price of Refractory Brick can't be lumped together. But RS Company can promise you all kinds of The Best Price Refractory Bricks with the highest quality.
Refractory Bricks Manufacturer
RS Kiln Refractory Company, as one of the professional refractory bricks manufacturers in China, pays great attention on technological innovation and product development, setting up technology research and development center and laboratory, processing the advanced complete set of refractory physical and chemical testing equipment. The refractory bricks in RS Company are sold remotely to UK, Canada, India, Philippine, etc. Any need? Just Email RS!