Before we talk about the properties of sintered corundum brick, we should know the making process of this refractory brick. Sintered corundum brick chooses calcined alumina (or industrial alumina) as raw material, made into refractory ball or body first and then sintered under the high temperature of 1750 ~ 1950 ℃.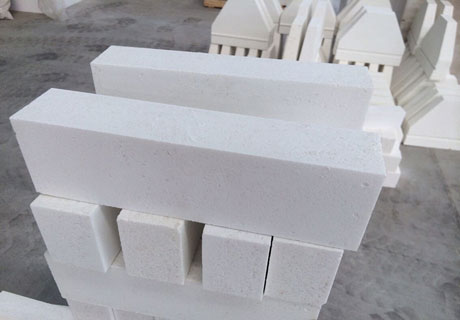 As for the properties of sintered corundum brick, the porosity of sintered corundum brick with Al2O3 content more than 99% is below 4.0%, and the volume density reaches 3.55g/cm³. Under high temperature, the sintered corundum bricks have good volume stability and chemical stability which are not subject to the erosion of reduction atmosphere, molten glass liquid and metal liquid. The sintered corundum brick also good mechanical strength and abrasion resistance at both normal temperature and high temperature.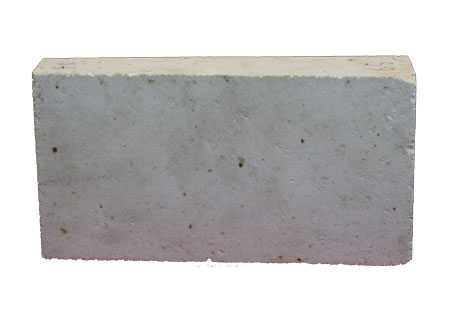 In order to make alumina sintered easily, alumina is usually crushed before pressing.The fineness of alumina has important influence on the properties of sintered alumina brick.The forming methods include ball pressing, vacuum extrusion, blank pressing, etc. The density of the billet should be increased as much as possible so as to make the good properties of corundum brick. Because the calcination temperature is around 1750~1950℃, rotary kiln and vertical kiln are mostly used. But if the Al2O3content is low, sintered corundum brick tunnel kiln can also be calcinated in tunnel kiln.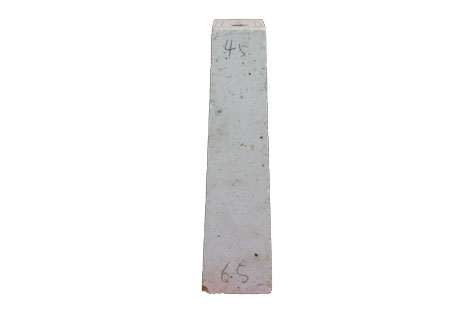 The sintering material tabular alumina, also called corundum plate is sintered rapidly under the high temperature of above 1900 ℃ into recrystallization α-Al2O3. The microstructure of the sintered corundum brick is that the crystallinity of α -Al2O3 is large and the median diameter is most at 40~200 um. The two-dimensional morphology of the crystal is flat and interspersed with each other, while the air holes are less, generally 2%~3%. The sintered corundum brick has good volume stability and thermal shock resistance when under heating.
If you are going to find good properties of sintered corundum brick, contact Rongsheng Kiln Refractory Company! RS Kiln Refractory Material Company will offer you cheap and qualified sintered corundum brick.