Alumina bubble brick is made of alumina bubble and alumina powder as the main raw material, combined with other binder, after 1750 degrees of high temperature firing. It belongs to a kind of super – high temperature material energy – saving insulation material. Alumina bubble brick price reasonable, welcome to consult.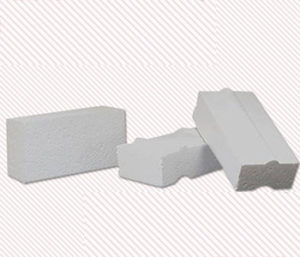 As is known to all, alumina bubble is a new type of high temperature insulation material, it is used in the smelting of industrial alumina in the electric furnace blowing produced, crystal for a-Al2O3 micro crystal. This series refractory brick is mainly based on alumina bubble as the main body, can be made into all kinds of shape products, the highest temperature of use 1800℃, the products high mechanical strength, is several times of the general lightweight products, and the volume density is only half of corundum products.
It is widely used in petrochemical gasifier, carbon black industrial reactor, metallurgical industrial induction furnace and other high-temperature and ultra-high temperature kilns. Alumina bubble brick price concessions, welcome to come to purchase.
This series of refractory brick can reduce the weight of the furnace, improve the structure, save the material and save the energy. Alumina bubble brick can reach 1750℃ with high operating temperature, excellent thermal stability, low refiring line change rate, and long service life. The alumina bubble brick price preferential, it has obvious thermal insulation characteristics, low thermal conductivity, can play a very good thermal insulation effect, reduce heat emission, improve thermal efficiency, thus play the purpose of energy saving. Energy saving effect can reach more than 30%.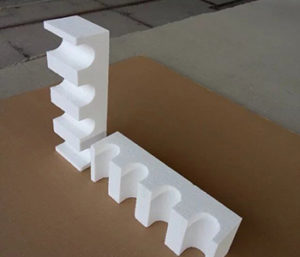 We are a high quality refractory brick manufacturers, specializing in the manufacture of various types of refractory products, a complete range of stable and reliable quality, you are welcome to come to consult and purchase, we will be dedicated to your service.