Clay firebrick is one of the main products of si-al series, which is made of clay clinker as aggregate and refractory clay as binder. The content of Al2O3 is 30-48%. Refractory fireclay bricks is mainly used for thermal boiler, glass kiln, cement kiln, chemical fertilizer gas furnace, blast furnace, hot blast furnace, coking furnace, electric furnace, casting and pouring steel bricks.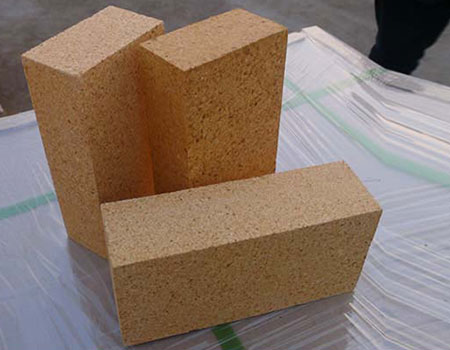 The refractoriness of clay brick is the same as that of silicon brick, up to 1690 ~ 1730℃, but the softening temperature under load is more than 200℃ lower than that of silicon brick. Because the clay brick in addition to high refractory mullite crystal, also contains nearly half of the low melting point amorphous glass phase. Refractory fireclay bricks within the temperature range of 0 ~ 1000℃, the volume of clay brick expands uniformly with the increase of temperature. The linear expansion curve is approximately a straight line with the linear expansion rate of 0.6% ~ 0.7%, which is only about half of the silicon brick.
This series of refractory bricks when the temperature reaches 1200℃ and continues to rise, its volume will start to contract from the maximum expansion. Residual shrinkage of clay bricks leads to loose cracks in the mortar joints of masonry, which is a major disadvantage of clay bricks. When the temperature exceeds 1200℃, the low melting point material in the clay brick melts gradually, and the particles are closely related to each other due to the effect of surface tension, resulting in volume shrinkage.
Refractory fireclay bricks is made of clay clinker or light clay clinker and plastic clay. The ingredients are mixed with water to make plasticized mud or mud, which can be extruded or poured into shape. After drying, it is fired in an oxidizing atmosphere between 1250℃ and 1350℃. This series of refractory brick is characterized by high temperature resistance, high porosity, small volume density, light weight and chemical erosion resistance.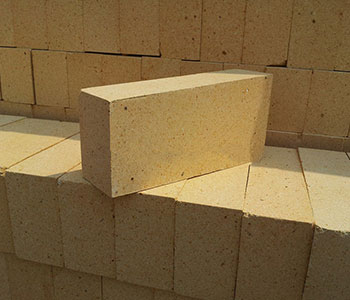 Zhengzhou Rongsheng Kiln Refractory Co.,Ltd. is with r & d, production, sales as one of the integrated enterprises, we are committed to providing quality refractory products, has reached a number of customers friendly relations of cooperation, welcome to come to consult and purchase.