Fire clay refractory brick refers to Al2O3 content of 30%-40% aluminum silicate material clay refractory products. Fireclay refractory bricks price are reasonably , of superior quality and durable. It has the characteristics of fire prevention, heat insulation, sound insulation and moisture absorption, and is widely used in civil engineering.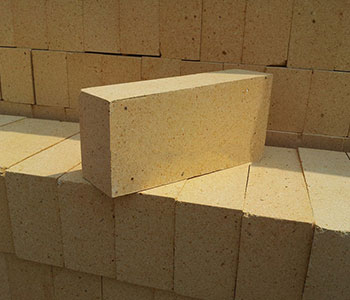 This serirs of brick belongs to weak acid refractory products, can resist the erosion of acid slag and acid gas, slightly poor resistance to alkaline material. Clay brick has good thermal performance and is resistant to hot and cold. It is a high quality, complete certification of high quality refractory material products.
The fireclay refractory bricks price of favorable and the refractoriness is comparable to that of silicon brick, up to 1690~1730℃. However, the softening temperature under load is more than 200℃ lower than that of silicon brick. In addition to mullite crystals with high refractoriness, fireclay bricks also contain nearly half of the amorphous glass phases with low melting point.
This series of refractory brick according to the use of classification, mainly divided into blast furnace fireclay refractory brick, hot air furnace clay firebrick, glass kiln with large clay refractory brick.
Due to the low load-softening temperature of clay brick and its shrinkage at high temperature, its thermal conductivity is 15%~20% lower than that of silicon brick and its mechanical strength is worse than that of silicon brick. Therefore, clay brick can only be used in the secondary parts of coke oven, such as the sealing wall of regenerative chamber, lining brick of small flue and grid brick of regenerative chamber, lining brick of furnace door, lining brick of furnace top and lining brick of riser tube.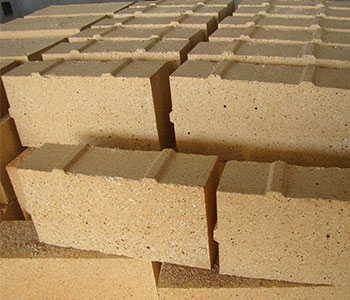 Zhengzhou Rongsheng Kiln Refractory Co.,Ltd. is high quality refractory bricks manufacturer, main production of various types of refractory products, the production of fireclay refractory brick price is reasonable, high quality, is worthy of customer trust high quality refractory products.