We are specialized in the production of refractory manufacturers, mullite insulation brick supply, stable and reliable quality, reasonable price concessions, worthy of customer trust. Mullite insulation brick is mainly mullite (3Al2O3·2SiO2) as the main crystal phase of high aluminum refractory.
The alumina content of this series refractory insulation brick is 65% ~ 75%. In addition to the mineral composition of mullite, the lower alumina contained a small amount of glass phase and quartz, the higher alumina contained a small amount of corundum. Its fire resistance is high, up to 1790℃ above. Mullite insulation brick supply load softening temperature 1600 ~ 1700℃, normal temperature compressive strength 70 ~ 260MPa, good thermal shock resistance.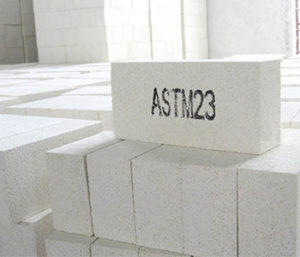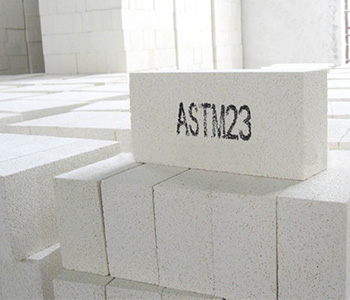 Mullite insulation brick supply is mainly used for hot air furnace top, blast furnace body and bottom, glass furnace regenerator, ceramic sintering kiln, petroleum cracking system dead corner lining. This series of firebrick is a high quality high purity refractory material with light quality and good insulation effect. According to the specific gravity of refractory products, it is a lightweight mullite product synthesized by vacuum extrusion and sintering. Zhengzhou Rongsheng Kiln Refractory Co.,Ltd. production of lightweight mullite bricks varies in alumina content from 50% to 80%, depending on the specifications.
Mullite insulation brick feature:
1. Low thermal fusion. Due to the low thermal conductivity, mullite series lightweight thermal insulation bricks store little heat energy, and have obvious energy-saving effect in intermittent operation;
2. Low thermal conductivity, good thermal insulation effect;
3. It has a very low impurity content and a very low oxide content such as iron box alkali metal, so it has a high fire resistance;
4. High compressive strength in hot state;
5. Can be processed into special shapes to reduce the number of bricks and joints;
6. Precise appearance size, faster masonry speed, less refractory mortar usage, ensure the strength and stability of masonry, thus extending the life of the lining.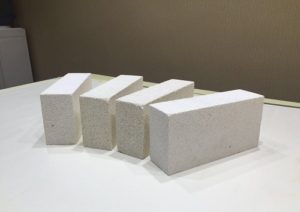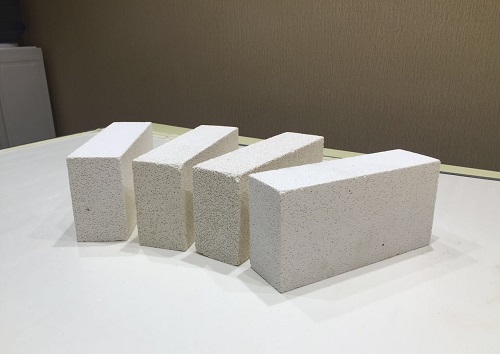 Zhengzhou Rongsheng Kiln Refractory Co., Ltd. Production and sales of various types of refractory materials, if you have demand for mullite insulation bricks, welcome to consult rongsheng refractory material, we will be dedicated to your service.