Silicon carbide refractory bricks is mainly made of silicon carbide as the main raw material and has the properties of fire resistance and wear resistance. The volume density of the refractory brick is directly related to the properties of silicon carbide brick. Generally, the greater the specific gravity of silicon carbide brick is, the smaller the porosity is, the greater the compressive strength is, the better the anti-erosion and anti-permeability ability is, and the better the wear resistance is.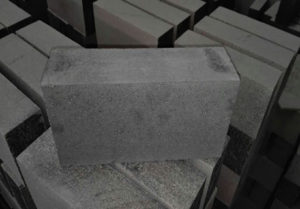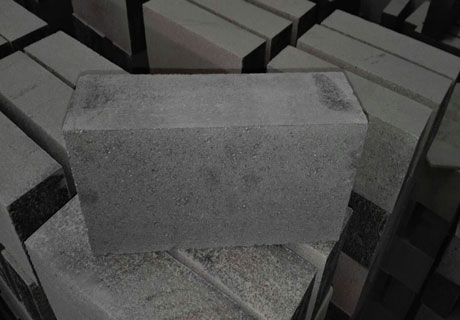 This series refractory brick has many other uses besides being used as abrasive because of its stable chemical properties, high thermal conductivity, small coefficient of thermal expansion and good wear resistance.
Silicon carbide brick is widely used, for example: in a special process of silicon carbide powder coating on the inner wall of the turbine impeller or cylinder, can improve its wear resistance and extend the service life 1 ~ 2 times. It is made of refractory material, which has the advantages of heat resistance, small size, light weight, high strength and good energy saving effect. As we all know, low grade silicon carbide (containing about 85% SiC) is a good deoxidizer, which can speed up steel making, and facilitate the control of chemical composition, improve the quality of steel. In addition, silicon carbide is also widely used to make heating element silicon carbon rod, widely used, stable and reliable quality, welcome to consult.
Silicon carbide refractory bricks has the characteristics of high thermal conductivity, but also has the advantages of good wear resistance, thermal shock resistance, corrosion resistance. It can be used for lining aluminum electrolytic cell, melting aluminum conduit and ceramic kiln kiln, large and medium-sized blast furnace furnace bottom, furnace waist and furnace belly, aluminum refining furnace lining, zinc distillation tank lining.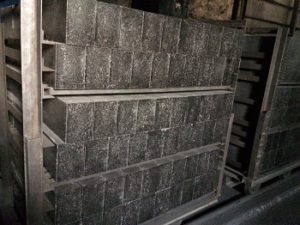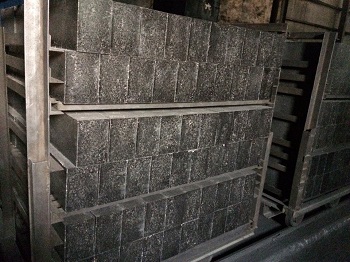 We are committed to producing high quality refractory products, a high degree of automation production equipment, production lines have a clear division of responsibilities, refractory products all over the world more than 60 countries and regions, set up friendly cooperation relationship with customers, refractory material quality is stable and reliable, customers get the praise and trust, welcome everyone to come to consult the purchase, we will provide the best service for you.