AZS refractory brick also known as fused zirconium corundum brick. It is arranged according to the three chemical components in the ternary phase diagram of al2o3-zro2-sio2 according to their content. For example, No.33 fused – cast zirconium corundum brick is abbreviated as AZS – 33# and so on. We are AZS refractory bricks manufacturer, the product quality is superior, the price is reasonable, welcome to consult.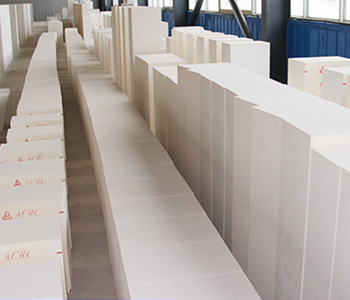 AZS refractory brick is a white solid formed by melting aluminum oxide powder and zirconia sand containing about 65% zirconia and 34% silica in an electric furnace and then cooling it in the model. The lithofacies structure is composed of corundum and zirconium plagioclase and glass phase. Or to say is corundum phase and zirconium plagioclase phase cofolding body, glass phase filling and crystal between.
AZS Refractory Bricks Advantages:
1. AZS brick has good air permeability;
2. Good shock resistance;
3. Good mechanical properties;
4. No chemical sticky sand will be produced on the surface.
The series of refractory bricks are cast in the model after the material is completely melted. Made by cooling and solidifying. We are the AZS refractory bricks manufacturer, the shrinkage cavity caused by the shrinkage of the condensing process of the refractory products should be paid special attention to when using. The casting methods of AZS brick can be divided into ordinary casting, inclined casting, non-shrinkage casting and quasi-shrinkage casting.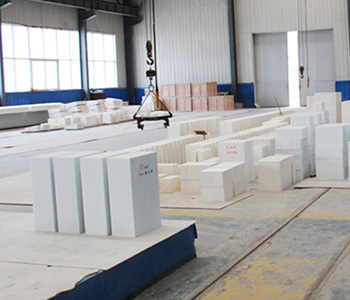 Zhengzhou Rongsheng Kiln Refractory Co.,Ltd. is professional refractory manufacturer, productive refractory product variety is complete, reasonable price concessions, refractory products classification in detail, is worthy of customer trust quality manufacturers. Welcome customers to consult and purchase.