Magnesium carbon brick is made of high melting point basic oxide magnesium oxide (melting point 2800℃) and high melting point carbon material which is difficult to be infiltrated by slag. The non-burning composite refractory is then combined with carbonaceous binder. Magnesia carbon bricks price reasonable, superior performance, welcome to consult.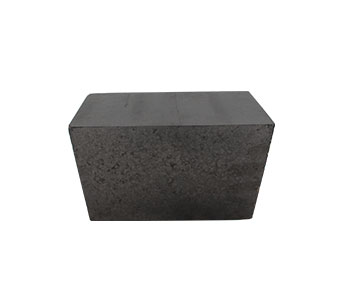 Magnesium carbon brick is mainly used for lining of converter, ac electric arc furnace and dc electric arc furnace, slag line of ladle and other parts. As a kind of composite refractory, magnesia has good slag erosion resistance, high thermal conductivity and low expansion of carbon, the biggest disadvantage of poor spalling resistance of magnesia is compensated.
This series of refractory brick has the advantages of high temperature resistance, slag resistance, thermal shock resistance and low temperature creep. The price of magnesium-carbon bricks is favorable. Traditional magnesium-carbon bricks manufactured with synthetic tar binders according to the cold-mixing process hardened during the tar damage process and gained the necessary strength, thus forming isotropic glassy carbon. The magnesium carbon brick produced with asphalt binder has high high-temperature plasticity due to the formation of anisotropic graphitized coke structure in the process of asphalt carbonization.
The main raw materials of MgO — C bricks include electrofused or sintered magnesia, flake graphite, organic binder and antioxidant. The quality of magnesia is very important to the performance of magnesia carbon brick. How to choose magnesia is the key to produce magnesia carbon brick.
General production of magnesium carbon brick selected binder asphalt, coal tar, special carbon resin, polyol, asphalt denature-phenolic resin, synthetic phenolic resin and so on. Therefore, the content (purity) of magnesia should be investigated as the quality index of magnesia raw material for producing magnesia carbon brick. The types of impurities in particular.C/S and B2O3 content. The density, pore diameter and pore morphology of magnesia.
The purity of magnesia has great influence on slag resistance of magnesia carbon brick. The higher the content of magnesium oxide, the less impurities, the lower the degree of silicate phase segmentation, the degree of direct combination of magnesite, slag penetration and slag melting ability to improve.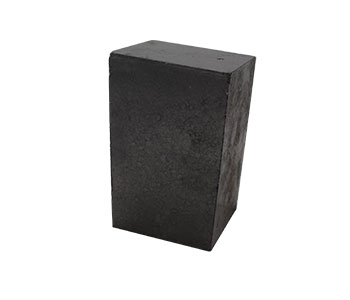 We are a professional refractory brick manufacturer, the production of magnesia carbon bricks price reasonable, high quality, certification qualification complete, welcome to consult and purchase.