Semi-silicate brick is a kind of quartz clay brick, which is made of quartzite with clay as the binder. This series of refractory bricks can reach 1670℃, the softening point under load is higher than 1250℃, the resistance to heat and cold is good, the volume stability is superior.
Semi-silicate brick is semi – acidic refractory brick, generally using quartz sand containing refractory clay, pyrophyllite as raw materials. The brick has a small expansion characteristic, which is beneficial to improve the integrity of the masonry refractory brick and weaken the erosion effect of slag on the masonry.
This series of refractory brick has many characteristics and advantages. When the surface of refractory brick is in contact with the high-temperature slag, the surface of refractory brick will have a layer of glaze material with high viscosity to block the pores and prevent the slag from continuing to penetrate, thus forming a protective layer and improving the anti-erosion ability of semi-silicon brick.
Our semi-silicon brick adopts the method of direct selling from manufacturers. The product has large reserves of raw materials and can replace second and third grade clay bricks.
Because our semi-silicon bricks has good resistance to acid slag, and has high structural strength and volume stability at high temperature. It is mainly used for lining coke oven, acid cupola, metallurgical furnace flue and other kiln furnaces.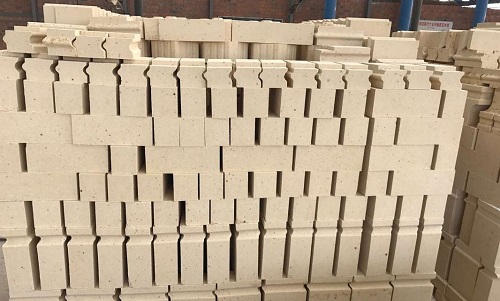 We are a professional refractory brick manufacturer, the production of quality products, price concessions. The automatic production process and equipment are adopted in the production process, and the advanced management and quality control system are introduced to ensure that each batch of refractories satisfy customers and win their trust.