Refractory mullite castable sales well, stable and reliable performance, convenient construction, suitable for a variety of industrial kilns. We are a high quality refractory mullite castable manufacturers, committed to the service of high temperature industry, to provide you with high quality products and professional services.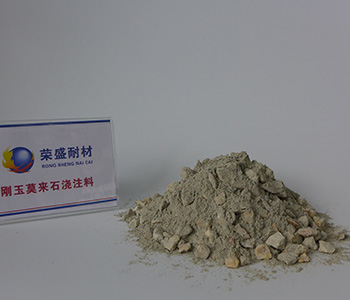 Refractory mullite castable sales, is made of high quality mullite and composite superfine powder. It is usually produced by sintering or electrofusion.
Refractory mullite castable advantage:
1. Suitable for a variety of flame furnace and other industrial kiln lining or thermal insulation lining, to achieve high temperature energy saving;
2. This series of refractory castable has high strength, small unit bulk density and is mostly used in the top, wall and door of industrial kiln. The weight of the structure is more than 30% less than that of ordinary low cement castable, effectively eliminating the hidden dangers of structural brick breaking and collapse;
3. High quality porous mullite as aggregate, with a variety of micro powder, dispersant. Low thermal conductivity of refractory mullite castable, good insulation effect;
4. Compared with ordinary castable, the mullite refractory castable can reduce the heat loss of the kiln by 25%-35% and save about 10% of fuel. Obvious advantages, outstanding efficiency;
5. The construction is simple and convenient, it can be poured on site as a whole, and can also be made into prefabricated parts for assembly installation.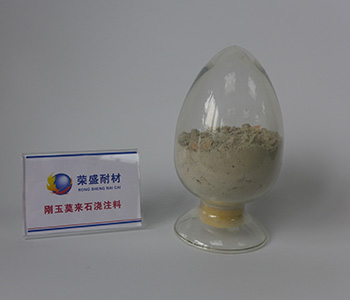 Refractory mullite castable sales, significant advantages, stable and reliable quality, a wide range of applications. Curing, demoulding, baking time is short, not easy to burst, safety is guaranteed.
Zhengzhou Rongsheng Kiln Refractory Co.,Ltd. is refractory castable manufacturer, production experience, strong technical force, team professional excellence, welcome to consult and purchase. We will serve you wholeheartedly.