Clay insulating brick is also called clay insulating brick. The lightweight clay insulation bricks price reasonable, use refractory clay, drift-bead, refractory clay clinker is used as raw materials, mixed with binder and sawdust, after the batching, mixing, molding, drying, burning, the final volume density of 0.3-1.3g/cm3 refractory products.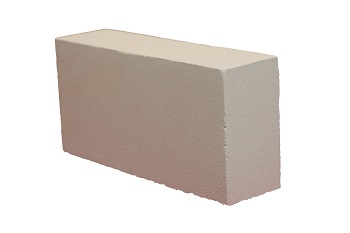 Lightweight clay insulation bricks mainly made of refractory clay as the main raw materials, Al2O3 content of 30%-48% of the thermal insulation refractory products. Advanced production technology, stable and reliable product quality. Lightweight clay insulation bricks account for more than half of the total production of thermal insulation bricks.
The lightweight clay insulation brick with good performance and reasonable price has won the favor of most industrial furnace manufacturers, as long as not directly contact with the flame thermal insulation area, can use lightweight clay insulation brick.
Lightweight clay insulation bricks price concessions, with low thermal conductivity, small thermal capacity, save fuel consumption. At the same time, because the kiln can be heated and cooled rapidly, the production efficiency of the equipment can be improved, the weight of the furnace body can be reduced, the kiln structure can be simplified, the product quality can be improved, the environment temperature can be lowered, and the working conditions can be improved.
To make the clay insulation brick in the use of the kiln to play the strongest insulation effect, we first need to know that light clay insulation brick only in the maximum allowable temperature, can play the strongest thermal insulation effect. Second, in the kiln, the general lining is often in direct contact with fire and slag, only for heavy bricks. Lightweight clay insulation brick is often used in the non-working layer of the kiln to insulate heat, prevent heat loss and reduce the consumption of fuel resources. Finally, clever collocation can also reduce the consumption of kiln, improve the quality of finished products.
Of course, in the temperature ceiling is lower than the light clay brick kiln, can also be all clay insulation brick masonry. Lightweight clay insulation bricks price favorable, is used in blast furnace, hot blast furnace, soaking furnace, heating furnace, non-ferrous metal melting furnace, chemical industry kiln and all the chimneys and flue of thermal equipment.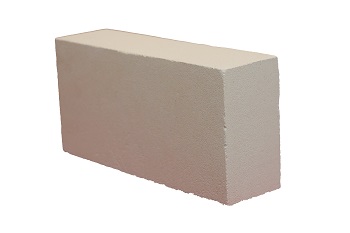 We are high quality refractory insulation bricks manufacturer, we welcome customers who need to buy refractory materials to contact us, we will serve you wholeheartedly.