Lightweight firebricks refers to refractory brick with a density of less than 1.3x103kg/m3. It has the characteristics of low density, high porosity, low thermal conductivity, good thermal insulation and certain compressive strength, and has been widely used in heat treatment equipment.
The raw materials of lightweight firebricks can be divided into clay, silicon, aluminum and mullite. It can insulate mainly because the brick body contains a large number of pores (including closed pores and open pores). The methods of creating pores include adding combustible material, foam and chemical method. Lightweight firebricks has low compressive strength, poor slag resistance and poor thermal vibration resistance.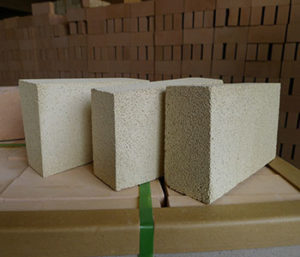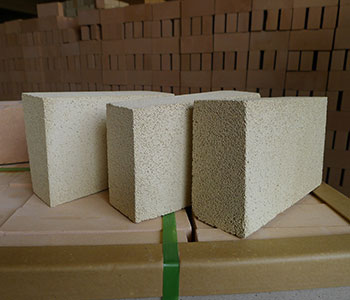 Lightweight clay insulation brick
This series refractory brick is mainly made of refractory clay as the main raw material, Al2O3 content is approximately 30%~48% of the thermal insulation refractory products. The production process adopts the method of burnt-out addition and the method of foam. The refractory products with a volume density of 0.3 ~ 1.5g/cm3 are produced by mixing refractory clay, pearl and refractory clay clinker as raw materials, adding binder and sawdust.
Lightweight silicon insulation brick
Lightweight silica insulation brick is made of silica as the main raw material SiO2 content is not less than 91% of the heat insulation refractory products. Its resistance to thermal vibration is good, its load softening temperature can reach 1600℃ at the beginning, the highest temperature can reach 1550℃. It doesn't contract at high temperatures, it even expands slightly.
Lightweight alumina insulation brick
The series of insulation bricks are mainly heat insulation refractory products made of fused alumina, sintered alumina and industrial alumina as the main raw materials. Its production process has two kinds of foam method and burn-in method.
Lightweight mullite insulation brick
Lightweight mullite insulation brick is made of mullite as the main material of the thermal insulation refractory products. Mullite brick has high temperature resistance, high strength, low thermal conductivity, direct flame contact, suitable for lining of various industrial kilns.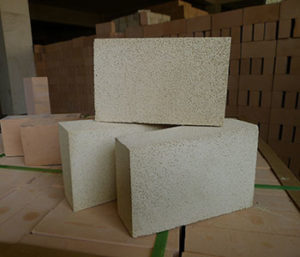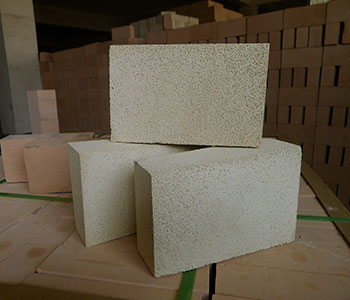 RS group professional refractory material manufacturer, complete to refractory materials introduction, refractory products of all kinds, stable and reliable quality, you are welcome to consult and purchase.