Mullite castable can be used for the lining of various high temperature burner, heating furnace water cooling pipe lining, etc. Mullite refractory castable is suitable for pipe heating furnace, light diesel oil, lining of ethane cracking furnace, atmospheric pressure reducing furnace, sulfur recovery unit, steam boiler, turtle shell network insulation layer, heat insulation monolayer of two barrel and pipeline, other industrial furnace door, fire hole, lining of observation hole, etc.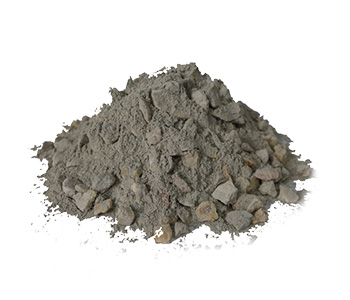 Mullite castable is a mixture of refractory aggregate, binder and admixture, adding water (or liquid binder) mixed into the available pouring method of the construction of mud known as mullite refractory castable. This series of refractory castable has a certain setting and hardening time after construction, so the mold can only be removed after a certain period of curing, and then after a proper period of natural curing, it can be put into baking.
It is made of high quality mullite and composite ultrafine powder. Natural mullite crystals are elongated needles and radiating clusters and are often used to produce high temperature refractory materials. It is widely used as thermal barrier coating in C/C composite materials. However, natural mullite is very rare and is usually synthesized by sintering or capacitance processes.
This series of refractory castable is suitable for the working lining or heat insulation lining of many kinds of flame furnace and other industrial kilns, which can effectively realize high temperature and energy saving. It has high strength, small unit unit weight, mainly used in industrial kiln roof, wall, door and other parts, structural weight than ordinary low cement castable reduced by more than 30%, eliminate structural brick, collapse and other hidden dangers. Mullite refractory castable mainly uses high quality porous mullite as aggregate, and then with a variety of micro powder, dispersant, low thermal conductivity, good insulation effect, compared with ordinary castable, can reduce furnace heat loss of 25%~35%, save fuel about 10%.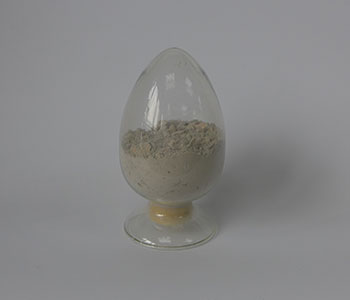 In order to make mullite castable have excellent high temperature physical and chemical properties similar to mullite, the substrate design of the castable is the key. Matrix composition in a sense determines the performance of refractory, especially refractory castable. The introduction of binder, especially aluminate binder, will adversely affect the physical and chemical properties of refractory at high temperature. Therefore, in the design of castable substrate composition, the construction performance and strength of castable should be guaranteed under the premise of design, as much as possible to reduce the amount of aluminate cement. The porosity distribution of castable matrix is different from that of superfine powder. The structure and distribution of micropores are of great significance for improving the thermal impact resistance and slag corrosion resistance of castable.