It is well known that it is very important to choose the right refractories according to the different temperatures in kilns. Generally speaking, the refractory temperature range of corundum brick is 1600~1670℃. The alumina content of corundum refractory bricks is more than 90%, and the maximum temperature in use can reach 1650℃, the service temperature of high-purity refractory products can reach 1800℃, the normal temperature compressive strength can reach 340MPa, and the initial temperature of load softening can be greater than 1700℃.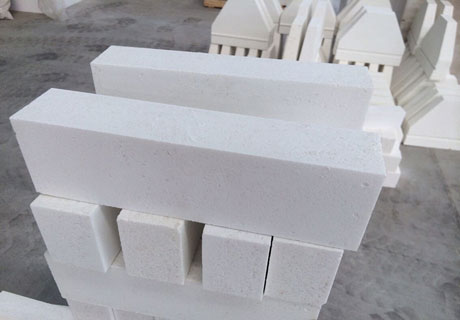 Corundum refractory bricks has high strength and abrasion resistance, and is resistant to corrosion and penetration by acid slag. This series of refractory bricks have been widely used as lining materials in petrochemical thermal plants with high temperature, high pressure, chemical erosion and mechanical wear. With the progress of production technology in the petrochemical industry, many new processes and technologies have been adopted in the production. In order to achieve the purpose of large load, long cycle, low energy consumption and low cost for the equipment, in addition to the transformation of various thermal equipment, higher requirements have been put forward for the lining materials of various thermal equipment.
Therefore, through continuous efforts, a series of corundum products with better resistance to high temperature and erosion have been developed to meet the needs of the petrochemical industry. Al2O3 and Cr2O3 can form continuous solid solution without low eutectic. Therefore, no matter how much Cr2O3 is added to the high-purity corundum material, it will not reduce the fire resistance of the material, but improve the fire resistance of the material.
Corundum brick is a high alumina refractory with mullite as main crystalline phase. According to the different density is mainly divided into heavy and light mullite brick, according to the different use temperature is mainly divided into: 1350 Mullite brick, 1450 Mullite brick, 1550 mullite brick, etc. The manufacturing process of corundum refractory bricks combines selected zirconium quartz sand with industrial oxidation at 1:1, plus a small amount of flux NaZO(added in the form of sodium carbonate) and B20 (added in the form of borax), and mixes evenly. After melting at 1800~1900℃, the fused brick with ZR02 can be made into 33% fused cast brick. On this basis, the fused cast brick containing ZrO236%~41% can be prepared by using part desilication zircon sand as raw material. Refractory products with 33%~45% ZrOZ content are made from industrial oxidation and selected zircon sand. Zirconium corundum brick is mainly used in glass industry pool kiln, zirconium corundum brick is mainly used in glass industry pool kiln, slide in the iron and steel industry, foam alkali industry kiln and other kiln refractory materials with high temperature and erosion resistance.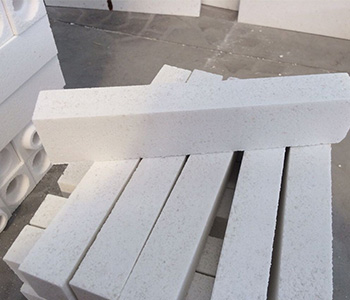 This series of refractory bricks high temperature performance depends mainly on the content of alumina and the uniformity of distribution of mullite phase and glass. It is mainly used for hot blast furnace top, blast furnace body and bottom, glass melting furnace regenerator, ceramic sintering furnace, dead corner lining of petroleum cracking system, etc.