Steel fiber castable has better thermal stability, resistance to airflow erosion and spalling, which can greatly extend the service life of the furnace top. The steel fiber castable refractory is suitable for the scientific formula of raw materials and can reach the best sintering strength after use, aiming at the characteristics of low furnace temperature, difficult sintering of furnace top material and poor durability.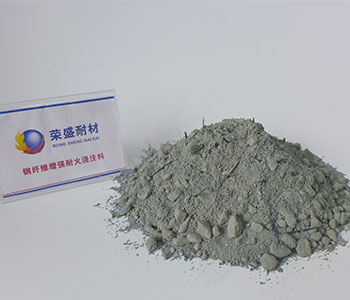 This series of refractory castable is tailor-made for melting furnace and standing furnace, which is used for the overall pouring furnace roof instead of the traditional rock cotton furnace roof and common castable furnace roof. The main function of steel fiber reinforced castable is to improve the strain performance under the action of stress, so as to improve the toughness, mechanical strength and thermal shock resistance of the castable liner.
Steel fiber castable refractory is characterized by high strength, good high temperature performance, stable volume, small thermal conductivity, strong resistance to slag permeability and erosion, resistance to erosion, convenient construction, and strong structural integrity of the furnace. It is a kind of wear-resistant material used in vulcanized bed boiler at present, which greatly improves the running time of the boiler compared with the traditional castable. It is mostly used in the hot blast furnace vertebra, heating furnace trolley, boiler burner, feeder, mixing chamber top, etc. Because these parts construction is more complex, the construction quantity is also very big, the inner lining uses the refractory material strength and the wearability request is also higher.
The use effect of steel fiber castable lining is also closely related to its production process, so the following problems must be paid attention to in the preparation process:
1. The proper grade of high-temperature alloy steel fiber and its adding quantity (generally 1% ~ 3%) must be selected according to the use conditions.
2. When mixing and stirring, it is better to add water to the dry castable and stir it evenly, and then add the steel fiber and stir it evenly. In this way, the castable is easy to mix evenly, and the steel fiber will not be bent and deformed due to the long stirring time and the repeated stirring of the stirring leaves.
3. When vibration forming, it is generally better to use attached vibrator and apply vibration force from the outside of the model, so that the steel fiber can be uniformly distributed without orientation. It is not suitable to use inserted vibrator for construction, otherwise it will destroy the even distribution of the steel fiber. And when making prefabricated parts (blocks), also can use the plane vibration table construction.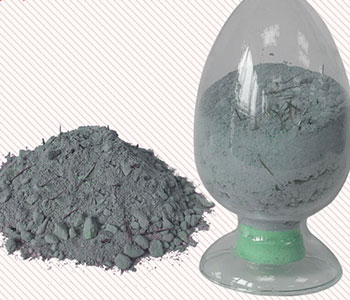 Zhengzhou Rongsheng Kiln Refractory Co.,Ltd. is professional refractory material manufacturing factory. We are committed to the research and development and production of refractory products, the quality of products produced is stable and reliable, reasonable price, you are welcome to come to consult and purchase.