Corundum brick is mainly alumina – based crystal – phase silicon – alumina refractory products. Corundum bricks can be divided into fused casting corundum brick, fused corundum brick, sintered corundum brick.
Fused cast corundum brick is the industrial alumina and a small amount of soda ash and quartz powder in the arc melting, and then through casting, annealing and other processes. As a result, finally machined into the required shape and size. Electrofused corundum refractory brick is made of crushed electrofused corundum particles and fine powder. With a small amount of clay and binder added, after full mixing and forming with brick press.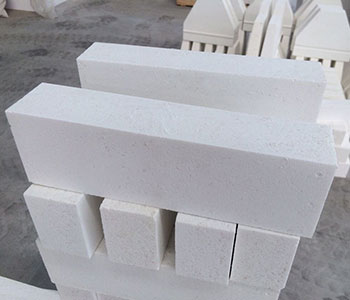 Alumina content of corundum bricks is more than 90%. But also has a high room temperature compressive strength (up to 340MPa) and a high load softening starting temperature (more than 1700℃). So, also it has a good chemical stability, acid or alkaline slag, metal and glass liquid have a strong resistance.
RS Corundum Bricks Advantage
1. Low thermal conductivity;
2. Low thermal capacity and thermal shock resistance;
3. Excellent pressure resistance and folding resistance make it have excellent anti-wind erosion, anti- wear, anti-impact performance and certain load-bearing capacity;
4. Good adaptability to kiln furnace atmosphere.
This series refractory brick has a series of excellent properties, high mechanical strength, hardness. In addition, also has good wear resistance, oxidation resistance, corrosion resistance and electrical insulation properties. Mainly used in ironmaking blast furnace and blast furnace hot blast furnace, outside refining furnace, sliding water, glass melting furnace and petrochemical industrial furnace.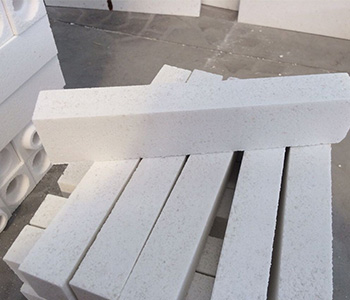 We are a high quality refractory manufacturers. Specializing in the production of all kinds of refractory bricks, refractory castables, refractory cement and insulation materials and other refractory insulation products. We are committed to the production of more quality refractory products. Our products are sold all over the world, has been the customer's consistent high praise, is worthy of customer trust quality manufacturers.