With the development of economy, the use of refractory castable in thermal equipment is more and more extensive, and the kinds of castable are increasing day by day. Our common types are mullite refractory castables, rigid jade castables, high aluminum castables, and special refractory castables for steel buckets and ladles. In addition to the characteristics of castable itself, the use characteristics of different refractory castable materials are also different. Mullite castable refractory manufacturing quality is stable and reliable, the price is reasonable and preferential, welcome to consult and purchase.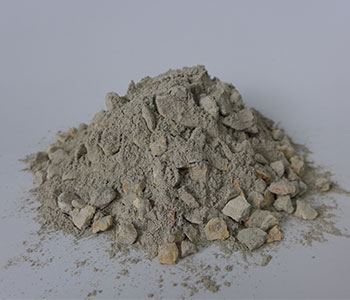 Mullite castable is a refractory castable which is made of high quality porous mullite aggregate and mixed with fine powder and additives. The critical particle size of mullite is 12mm and the long-term service temperature is 1350℃.
This series of refractory materials can be used in high temperature, direct contact with flame as working lining. It can effectively realize high temperature energy saving, unit unit weight is light, structural weight is reduced, and can eliminate some hidden dangers on the top of the furnace. In addition, it has low thermal conductivity and good thermal insulation performance, which can quickly bake the oven, effectively shorten the time limit of the oven and bring significant economic benefits.
Mullite castable refractory manufacturing mainly used in the petrochemical industry tubular heating furnace, light diesel oil, cracking furnace lining, atmospheric and vacuum furnace, sulfur recovery device, steam boiler, turtle shell network thermal insulation layer, pipe thermal insulation single layer, other industrial furnace door, fire hole, observation hole door lining.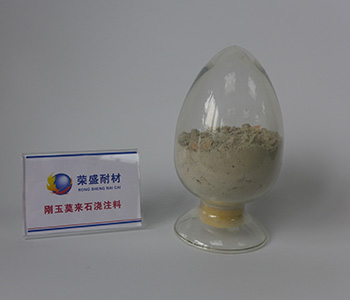 When mullite refractory castable is used as the lining of thermal equipment and furnace body, it should be generally baked before use, so that the physical water and crystal water in it can be removed step by step, so as to achieve a certain degree of sintering, so that its volume and some properties can reach the stable state when used. Mullite castable refractory manufacturing baking system has a great influence on its service life.