Magnesia chrome brick is a loose effect caused by the expansion of iron oxide reaction to produce spinel. In addition, there are no burned magnesia chrome bricks. For example, a non – burned magnesia chrome brick is combined with an inorganic magnesium salt solution. The production process of magnesia chrome brick is simple, the cost is low, the thermal stability is good, but the high temperature strength is far less than that of burnt brick.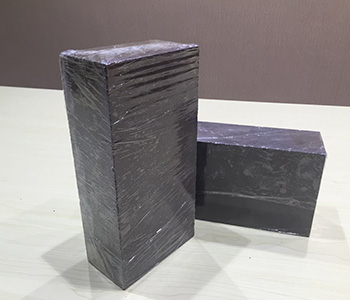 In the late 1950s, a so-called "direct-bonded" magnesium-chrome brick was developed. This kind of brick characteristic is raw material is pure, firing temperature is high, the high temperature phase such as magnesite, spinel is combined directly between, the low molten phase such as silicate is island shape distribution, accordingly, improved brick high temperature strength and slag resistance significantly.
It is an effective measure to eliminate the looseness effect to use the fine powder made by grinding and calcination of chrome ore and magnesia, and to make bricks with magnesia coarse particles. The magnesia chrome brick made by this method has high quality and good stability compared with ordinary magnesia chrome brick.
This series of refractory brick has low porosity, high compressive strength, softening temperature under load and high bending strength. Magnesia chrome bricks made of magnesia chrome sand with chrome-magnesite powder pressed and calcined at high temperature has better slag resistance and high temperature strength than other magnesia chrome bricks.
In addition, there are isolated furnace melting magnesia chromium material directly cast cast magnesia chromium brick, melting magnesia chromium material according to the production of brick process of molten granulated magnesia chromium brick and so on.
Magnesia chromium refractory brick is mainly used in metallurgy industry, such as building open hearth furnace roof, electric furnace roof, furnace refining furnace and a variety of non-ferrous metal smelting furnace. The high-temperature part of the wall of the ultra-high power electric furnace adopts fused cast magnesia chrome brick, the high-erosion area of the refining furnace outside the furnace adopts magnesia chrome brick made of synthetic material, and the high-erosion area of the non-ferrous metal flash melting furnace adopts fused cast magnesia chrome brick and the magnesia chrome brick made of synthetic material. In addition, magnesia chrome brick is also used in cement rotary kiln firing belt and glass kiln regenerator and other parts.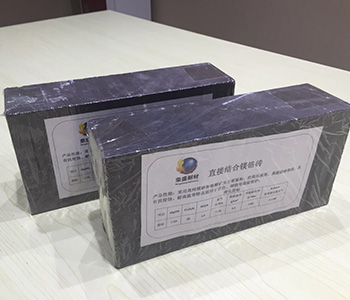 Zhengzhou Rongsheng Kiln Refractory Co.,Ltd. is professional refractory material manufacturer, quality of refractory products is stable and reliable, and the price is reasonable. Welcome to contact us, we will provide you with the best quality service.