Refractories are generally divided into two types, namely, unshaped refractory and shaped refractory. Unshaped refractory also known as castable, is by a variety of aggregate or aggregate and a or a variety of adhesive and agent composition of the mixture of powder particles, use must be mixed with a or a variety of liquid stir evenly, with a strong liquidity. Shaped refractory generally refers to refractory brick, the shape of the standard rules, but also according to the need to build temporary processing. Today we are going to introduce high alumina refractory bricks to you. If you need to purchase refractory products, you are welcome to consult us.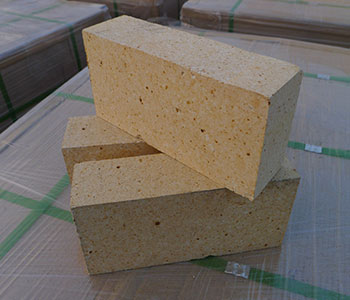 High alumina brick is a kind of refractory material whose main composition is Al2O3. It belongs to aluminum silicate refractory products whose content of aluminum oxide (Al2O3) is higher than 48%. A neutral refractory with an alumina content of more than 48%. Made of bauxite or other raw materials of higher alumina content after molding and calcining. High thermal stability, refractoriness above 1770℃.
High alumina brick than clay refractoriness and half silica brick are high refractoriness, 1750 ~ 1790 ℃, belong to high advanced because of high aluminum refractory Al2O3, miscellaneous quality, form the fusible vitreous less, so the refractoriness under load is higher than clay brick, but not because of mullite crystal form reticular tissue, so the silica refractoriness under load is still not high. There are more Al2O3 in high alumina refractory bricks, which are close to neutral refractory materials and can resist the corrosion of acidic slag and alkaline slag. Due to the SiO2 contained in the bricks, the ability of alkali slag is weaker than that of acid slag. It is mainly used for lining of blast furnace, hot blast furnace, electric furnace top, blast furnace, reverberatory furnace and rotary kiln. In addition, this series of refractory brick is also widely used as open hearth furnace regenerative grid brick, plug head for pouring system, nozzle brick and so on.
One of the important properties of this series of refractories is their structural strength at high temperature, which is usually evaluated by the softening deformation temperature under load. The high temperature creep is also measured to reflect the high temperature structural strength. The results show that the softening temperature of load increases with the increase of Al2O3 content. For high alumina refractory bricks with Al2O3 content below 70%, the softening temperature under load depends on the amount ratio between the crystalline and liquid phases, which increases with the increase of the amount of mullite. The quantity and properties of liquid phase have obvious influence on the softening temperature under load. Therefore, reducing the content of impurities in the raw material is conducive to improving the softening temperature of load and high-temperature creep.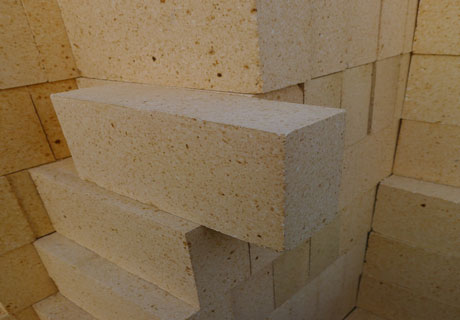 Our company refractory products are widely used in metallurgy, non-ferrous metals, building materials, electric power, chemical industry, ceramics, national defense, aerospace, machinery manufacturing and other industries of thermal equipment. Exported to Japan, Russia, India, Vietnam, France and other countries and regions, has achieved good economic and social benefits. We rely on advanced science and technology, excellent modern equipment, strict process management and control, perfect quality assurance system and control means, produce a series of high-quality refractory materials.