Corundum refractory brick is widely used in all kinds of high-temperature kiln furniture products, electronic magnetic kiln, ceramic kiln, garbage incinerator, etc. It has the characteristics of anti-erosion, anti-wear, good thermal shock stability, strong alkali resistance and strong acid resistance kiln, high temperature resistance, etc. Corundum bricks refers to refractory products with alumina content greater than 90% and corundum as the main crystalline phase. It has high normal temperature compressive strength (up to 340MPa) and high initial softening temperature under load (more than 1700℃). It also has good chemical stability and strong resistance to acid or alkaline slag, metal and glass liquid.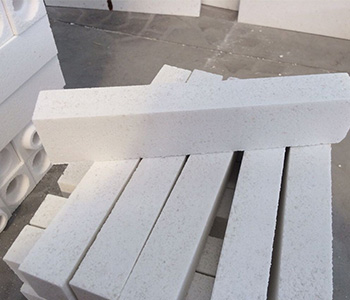 The thermal shock stability of this series of refractory bricks is related to its structure. The corrosion resistance of the compact products is good, but the thermal shock stability is poor. It is divided into sintered corundum brick and fused alumina brick. Sintered alumina and fused corundum can be used respectively as raw materials or alumina clinker with high Al2O3/SiO2 ratio and sintered alumina. Unburned corundum bricks can also be made from phosphoric acid or other adhesives. It is mainly used in blast furnace and blast furnace hot blast furnace, steel furnace outside finishing furnace, sliding water, glass melting furnace and petrochemical industry furnace.
At present, corundum bricks have been widely used as lining materials in petrochemical thermal plants with high temperature, high pressure, chemical erosion and severe mechanical wear. With the progress of production technology in petrochemical industry, many new processes and technologies have been adopted in production. In order to achieve the purpose of large load, long cycle, low energy consumption and low cost of the equipment, in addition to the transformation of various thermal equipment, also put forward higher requirements for the lining material of various thermal equipment. Therefore, a series of chromium corundum products with better high temperature resistance and erosion resistance were developed to meet the needs of petrochemical industry.
The raw material of corundum refractory brick is a kind of solid solution synthesized by melting alumina and chromium oxide in a certain proportion at high temperature. Refractory brick made by special refractories can improve the inner quality and high temperature performance of products. The physical and chemical properties of some corundum bricks developed and produced by our factory have reached the requirements of some similar products. It can be seen that this series of refractory bricks have excellent performance and can reach or even exceed the quality level of similar products.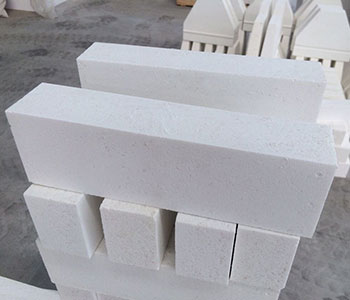 We are committed to the production of high quality refractory products, refractories a full range of rich, but also according to customer demand for one-to-one customized services. Our refractory products are exported to many countries and regions in the world, and have been well received and trusted by customers. If you have any procurement needs for refractory materials, welcome to consult procurement.