RONGSHENG METEC2023/GIFA2023 INVITATION
In 2023, after dormant, Rongsheng Refractory Manufacturer will bring newly high-end refractory products to customers at the 2023 Dusseldorf Metallurgical Casting Exhibition.
Dates: 12-16 JUN
Booth No.: HALL 5, G31-4
RONGSHENG WILL BE THERE WAITING FOR YOU!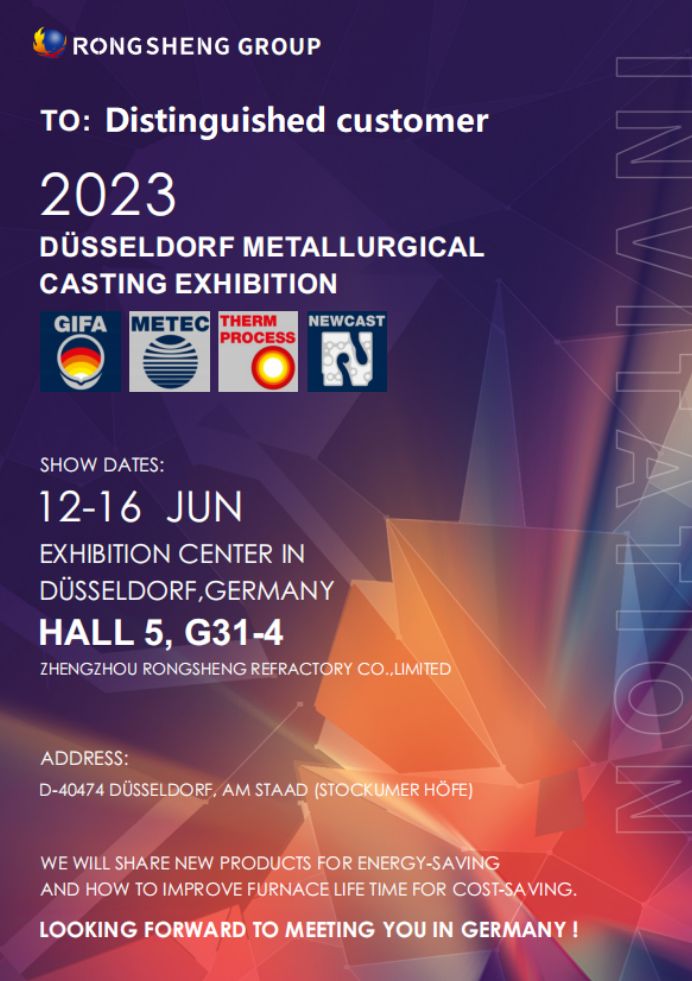 Rongsheng refractory materials manufacturer has rich experience in the production and sales of refractory materials. Our refractory bricks factory and environmentally friendly monolithic refractory castables factory are preparing to welcome our third member, the refractory precast factory. Together, they will serve our customers in more than 100 countries and regions around the world. Become our customer, we not only have high-quality refractory lining material products but also provide design and construction of refractory lining materials. Perfect customer service runs through the entire service cycle of refractory lining materials. Rongsheng is looking forward to working with you.