At present, lightweight insulation bricks has become an important product of energy conservation and environmental protection in industrial kilns. When purchasing, we should choose according to the differences in temperature and parts of different high-temperature kiln equipment, as well as the differences in different materials and physical and chemical properties of insulation bricks.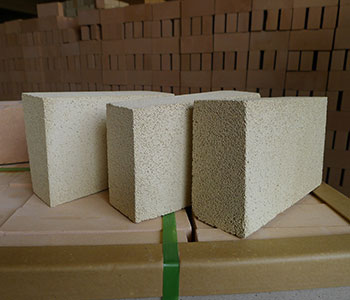 Diatomite thermal insulation brick has the advantages of high compressive strength, low bulk density, small thermal conductivity, light bulk density, safety and convenience in construction, good thermal insulation and energy saving effect and low price. Moreover, it can resist the furnace temperature change within 1100℃ with good performance, and will not crack or deform when the temperature change. It is usually used in electric power, metallurgy, petroleum, chemical industry, cement, ceramics, textile, glass, light industry, non-ferrous kiln heat preservation industries such as electrolyzer, pipe, furnace wall, high heat air duct, heat insulation layer of high-temperature equipment, wall insulation layer, heat insulation, etc..
Lightweight clay bricks are generally used in the heat insulation of industrial kilns according to their performance characteristics, which can reduce the heat loss of kilns, save energy consumption, and reduce the quality of thermal equipment. This series of lightweight insulation bricks has good performance and low price. Can be used for no strong high temperature melting material erosion and erosion action of the site, some direct contact with the flame surface coated with a layer of refractory coating, reduce slag erosion and furnace gas dust erosion, reduce damage.
Light mullite insulation brick can directly contact the flame, the refractorycan reach more than 1790℃, the maximum temperature 1350℃~1450℃. This series of insulation brick has the characteristics of high temperature resistance, mild high thermal conductivity, small energy saving effect, etc., combining the physical and chemical indexes of its light mullite brick, it is widely used in cracking furnace, hot air furnace, ceramic roller kiln, electric porcelain drawer kiln, glass crucible and the lining of various electric furnaces.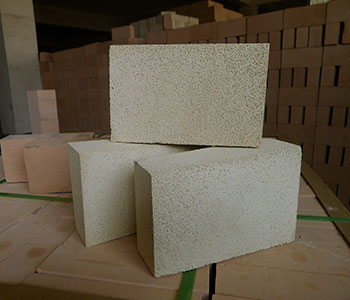 Lightweight insulation bricks quality is stable and reliable, the raw materials are of high quality, and the production equipment is highly automated, which is the best choice worthy of customers' trust. Welcome to consult and purchase, we will serve you wholeheartedly.