Silicon carbide castable is a SiC castable developed by using high-purity SiC raw material as the main material, and pure calcium aluminate cement and micro powder as the binder. It has high-temperature strength and wear resistance, and can be poured, sprayed, and painted. It can be used in waste incinerators, blast furnace shafts, cyclone furnaces, fluidized furnaces, boilers, etc., and can also be used as high thermal conductivity refractory materials. Silicon carbide refractory castable has stable properties, excellent corrosion resistance, and wear resistance. It is not corroded by boiling hydrochloric acid, sulfuric acid, or hydrofluoric acid. It will not be oxidized when used in a reducing atmosphere at a temperature of 1600°C, but it will be oxidized in an oxidizing atmosphere. Rongsheng monolithic refractory manufacturer has an environmentally friendly and advanced fully automatic monolithic refractory production line. Contact Rongsheng, get free pricing information.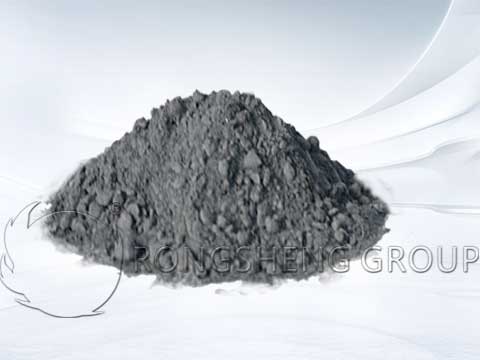 Application and Characteristics of Silicon Carbide Castable
The linings of launders and vessels for molten metal or slag are formed in most cases from alumina silicon carbide castables. The representative ones are the molten iron flow trough of the melting furnace, the lining of the molten iron tank, the tapping trough, etc. It can also be used as a high-temperature wear-resistant lining, such as the lining of a high-temperature cyclone separator.
Characteristics of silicon carbide refractory castable
The advantage of silicon carbide refractory castable is that it has high thermal conductivity, low thermal expansion, and will not react with slag. It has been used in kiln parts with serious problems of reaction with slag and high temperature spalling in the early days.
However, the disadvantage of silicon carbide refractory castable is that it has unstable chemical properties in a certain atmosphere. It is easily corroded in oxidizing gases such as (oxygen, water vapor, carbon dioxide, carbon dioxide), iron oxide, etc., and is easily oxidized and decomposed in molten iron and vacuum. Another disadvantage is that silicon carbide refractory castables have poor water solubility. In water-based amorphous refractory materials such as castables, the reason for the poor compactness of silicon carbide castables is poor fluidity. The third disadvantage of silicon carbide castables is the lack of sintering, it is difficult to obtain high strength, but sometimes it is difficult to produce over-sintering and shrinkage, but it is an advantage in monolithic refractory materials.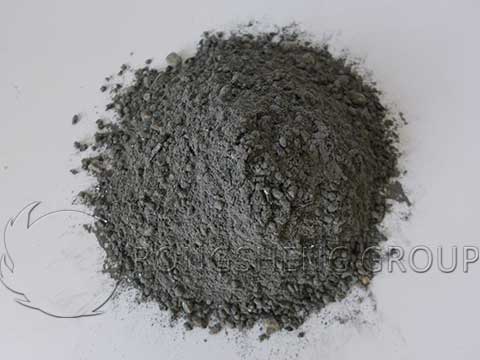 What atmosphere and temperature are silicon carbide refractory castables suitable for?
Silicon carbide castables are suitable for use in furnace linings under reducing atmospheres, and when used at temperatures above 1500°C, the effect is better.
Silicon carbide castable is a composite type of refractory castable, and a certain proportion of silicon carbide, alumina micro powder, corundum, or bauxite with high content is added to the inner matrix. The binder is composed of pure calcium aluminate cement and some other chemical components.
The use temperature of silicon carbide in reducing atmosphere is as high as 2454°C. If used in an oxidizing atmosphere, oxidation reactions are prone to occur. If used in an oxidizing atmosphere, silicon carbide cannot produce a protective film on the surface. If the oxidation pressure is high, the surface layer will crack or peel off due to temperature changes and mechanical impact. If the oxidation pressure is low, the protective layer cannot be formed but will diffuse in the pores, resulting in a decrease in the quality of the silicon carbide castable.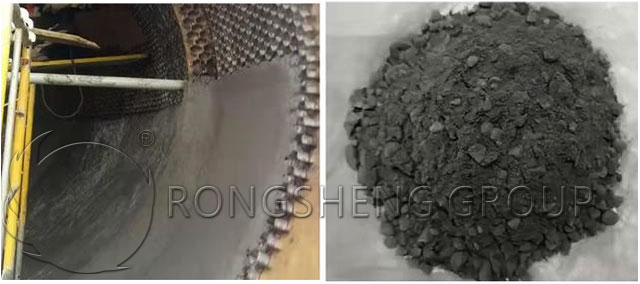 The use of silicon carbide castables in boiler linings
Castable manufacturers add a certain proportion of binder to the process ratio that will be compounded to adjust the oxidation reaction. Under normal circumstances, metal silicon is used to regulate to inhibit the oxidation reaction. Sodium salt solution or sol can also be used to penetrate into the open pores of the material to inhibit oxidation and improve the service life. Therefore, silicon carbide castables are not suitable for use at low temperatures, especially not for use in oxidizing atmospheres, and for use in reducing atmospheres, the higher the temperature, the better the use effect.
Silicon carbide castables are mostly used in the lining of boilers or the lining of iron trenches in front of blast furnaces. High wear-resistant castables are used in the boiler lining. It is also useful in the cutting part of the rotary kiln, and the effect is also very good. It is called anti-skinning castable in this part.
Because the temperature is high and the conditions of use are harsh. The wear resistance of silicon carbide castables is particularly good. As long as it is used in the right place, the service life will be more than 50% longer than that of ordinary low-cement castables.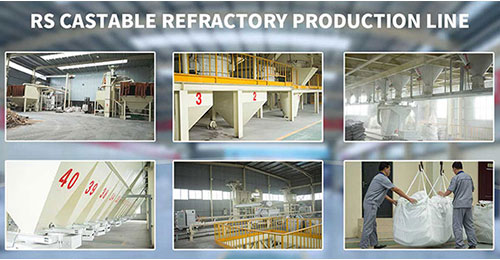 High-quality silicon carbide castable manufacturer
As a manufacturer of high wear-resistant castables for boiler linings – silicon carbide castables, Rongsheng refractory manufacturers have abundant high-quality silicon carbide raw material resources. Moreover, in the production process of monolithic refractories, Rongsheng manufacturers strictly control every production link. Guided by quality, we have received continuous returns from many customers. If you need to buy high wear-resistant castables for boiler linings, such as silicon carbide castables, high-quality silicon carbide raw materials, silicon carbide tanks, and other products, please contact us. We will provide you with the most suitable products for your production needs according to your specific usage needs.