The glass tank furnace refractories wikipedia, mainly refers to that refractory material on the inner wall of the glass furnace is subject to the temperature & chemical corrosion, mechanical erosion. And as the time goes by, the refractories can also be aging and falling off from the glass tank furnace liner.
Glass tank furnace refractory construction designed for all kinds of the corrosion in the glass melting tank, means that different refractory bricks need to be built in different parts of the glass melting furnace, used to resist different erosions.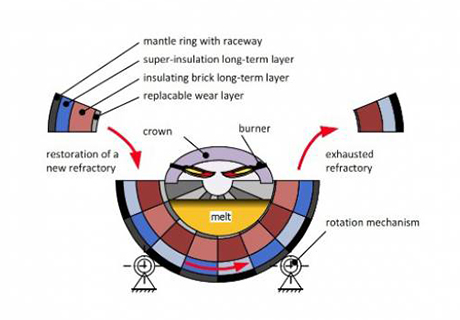 RS Group is the manufacturer of glass tank furnace refractories, we have a wealth of experience in refractory production. Our  refractory bricks for glass furnaces, such as silica bricks, fire clay bricks, high alumina bricks, sillimanite bricks and mullite bricks, fused cast refractory materials, etc.
Silica Bricks
Glass furnace silica bricks should have good high temperature volume stability, so furnace body won't deform due to temperature fluctuation.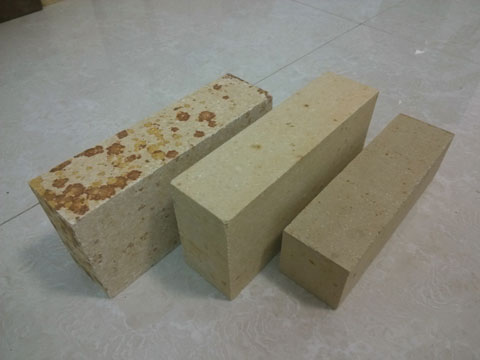 Silica bricks have high refractoriness under load temperature, low creep, therefore, glass furnace will keep structural stability under 1600℃. Besides, silica bricks won't pollute molten glass during using. Because the main chemical ingredient of silicon brick is SiO2, if there is shelling or molten errosion on the surface, it won't affect glass liquid quality. When upper structure silica bricks suffer R2O containing gases erosion, their surface will form smooth metamorphic layer, which can reduce corrosion rate and protect silicon bricks from further corrosion. What's more , the bulk density of silica brick should be lower, so the furnace brickwork weight can be decreased.
Fire Clay Bricks
The refractoriness under load temperature of fire clay bricks is only about 1300℃, When suffer large amount of R2O corrosion, their refractoriness under load temperature will be decreased to 1050℃, so fire clay bricks are only used at glass tank sidewall lower part or tank bottom low temperature zone. Fire clay bricks have excellent thermal shock resistance, so they are also used as regenerator lower part low temperature checker bricks, flues and glass tank furnace charging machine adjacent bowel, etc.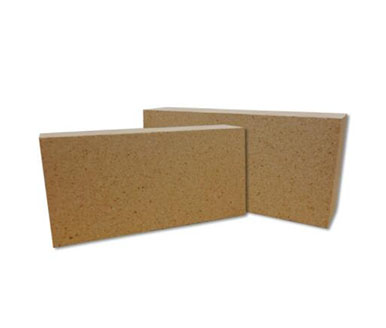 Large size fire clay blocks are used to mason glass tank furnace bottom and tin bath. Tin bath have very high requirement on refractory material quality.
High Alumina Bricks
High alumina bricks have relatively high refractoriness and refractoriness under load temperature, as well as glass corrosion resistance and thermal shock resistance. High alumina bricks are mainly used in regenerator, working tank sidewall, feeding channel, etc. High alumina bricks can also be used in glass melting furnace high temperature parts, such as regenerator arch top and upper part walls, charging machine feeding groove where contact with glass liquid, etc. Those with proper porosity and good thermal shock resistance can also be used at charging machine accessories and feeding channel upper part structure.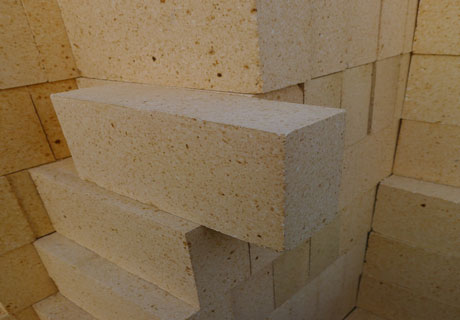 Sillimanite Bricks and Mullite Bricks
Sillimanite bricks and mullite bricks have even higher refractoriness under load temperature, and is not easy to generate bubbles in glass liquid, so sillimanite bricks and mullite bricks are suitable for charging groove, punch, material bowl, slurry barrel, etc.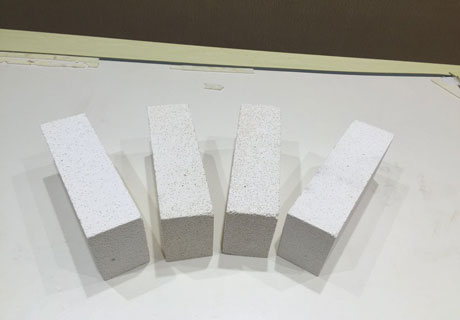 Fused Cast Refractory Materials
Fused cast refractory materials mainly include fused cast α-corundum bricks, fused cast α-β-corundum bricks, fused cast β-corundum bricks, fused cast mullite bricks, fused alumina chrome bricks, etc. They all have dense micro structure and high purity, so the mechanical strength, refractoriness under load temperature and thermal conductivity of fused cast refractory products are very high, their chemical stability and corrosion resistance is also very good. But fused cast refractory bricks have lower thermal shock stability.
Fused Mullite Bricks
Glass phase accounts for 25% in fused cast mullite bricks, which contains a lot of low melting point materials, so fused mullite bricks have lower corrosion resistance than other fused cast refractory bricks. Bubbles and reducing materials also exist in glass phase, which will pollute glass liquid during using.
Fused Cast Zircon Alumina Bricks
Fused cast zircon alumina bricks are not only used in high temperature parts where  contact with liquid glass and have severe carrion, but also used in glass kiln upper structures.
Fused Corundum Bricks
Fused α-corundum bricks have little amount of glass phase, its purity is very high. Fused cast  α-corundum bricks won't contaminate glass liquid, under 1350℃, they also have excellent molten glass corrosion resistance and excellent high temperature abrasion resistance. So fused α-corundum bricks are ideal refractory product for glass melting furnace clarification part, cooling part, working tank, etc.
Fused casted β-corundum bricks have the best thermal shock resistance in all fused cast bricks. But when β-corundum bricks contact with SiO2, β-Al2O3 is easy to transform into α-Al2O3 and have large volume shrinkage, bricks will have cracking or damage. So fused β-corundum bricks are only suitable for upper structures where is far away from SiO2 containing dusts, for example, working tank upper structure, combustion nozzle adjacent breast wall, port nozzle, suspension wall, etc.
Fused α-β-corundum bricks has very good Na-Ca glass corrosion resistance and alkali vapor corrosion resistance, so α-β-corundum bricks are widely used in cooling part, while β-corundum bricks are mainly used at cooling part upper structure, where has no dust corrosion. α-β-corundum brick is the top choice for pure oxygen glass furnace upper structure.
Fused chrome alumina bricks will dye color to glass liquid, they can be used for colorless transparent glass production, so they are mainly used for tank furnace upper structure. For colored glass melting furnace, fused cast chrome alumina bricks can be used to mason tank sidewalls to improve corrosion resistance.
High Quality Glass Tank Furnace Refractories For Sale In RS Factory! Interested? Contact RS!
If you have any questions about glass tank furnace refractories, please contact us, RS Refractory Materials.