As we know, refractory brick is a shaped refractory. It has the characteristics of high strength and simple construction, so it has been widely used, suitable for the masonry of various industrial kilns. Rotary kiln firebrick also belongs to a kind of refractory brick, is filled in the kiln barrel inside a layer of refractory. Today we will share with you the conditions and requirements for the use of refractory bricks characteristics of rotary kiln.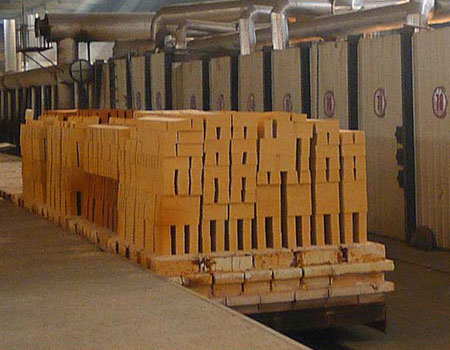 There are many refractory bricks characteristics used in rotary kiln. We are a high quality refractory brick manufacturer, specializing in the production of various refractory materials, but also according to customer needs to provide customized services. Our refractory products have been sold in more than 60 countries and have been well received and trusted by our customers. The product variety is complete, the quality is stable and reliable, welcome to consult and purchase.
High aluminum brick is used in the preheating calcination zone of rotary kiln. Its main component is Al2O3. The higher the content of Al2O3 is, the higher the firebrick's refractoriness will be. Good spalling resistance, thermal conductivity, mechanical strength and chemical resistance. However, high alumina brick has great reversible expansion and is generally used for calcination.
Refractory bricks characteristics used in rotary kiln. High temperature resistance is required, and the temperature in the kiln should be more than 1000℃, which requires that the refractory brick cannot melt at high temperature and should maintain a certain strength below the melting point. At the same time, long time exposure to high temperature still has fixed volume and other characteristics. The thermal shock stability performance is good, requires the kiln brick under the condition of the temperature drastic change, cannot have the crack or the spalling condition. This also requires that the furnace temperature be kept as stable as possible during operation.
This series of refractory materials also need to have a strong resistance to chemical erosion, when fired in the rotary kiln, the ash, slag, steam will produce a great erosion of kiln bricks. Moreover, it also requires good wear resistance and mechanical strength, because the sliding of feed in the kiln and the friction of dust in the airflow will cause great wear on the kiln bricks. This requires the kiln brick to have a certain mechanical strength.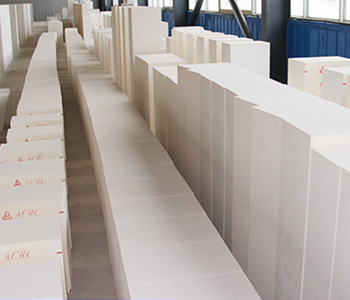 Zhengzhou Rongsheng Kiln Refractory Co.,Ltd. is a comprehensive refractories manufacturer dedicated to the development and production of refractories, we have described the refractory bricks characteristics, if you have other questions, you are welcome to come to consult the procurement.