The main raw material of magnesite bricks is magnesite, and its basic component is MgCO3. After calcined at high temperature, it is broken to a certain size and finally becomes sintered magnesite. Zhengzhou Rongsheng Kiln Refractory Co.,Ltd. Possesses advanced technology and technology in magnesite bricks manufacturing, superior quality, stable and reliable products, reasonable price concessions.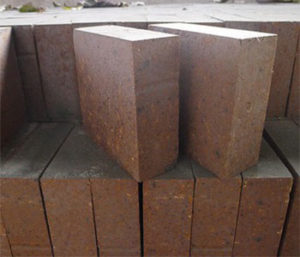 Magnesite bricks is a kind of basic refractory with the content of magnesium oxide above 90% and the main crystal phase is square magnesite. Generally speaking, common magnesite bricks uses dense sintered magnesia as raw material, which has the advantages of high fire resistance and excellent corrosion resistance. It is widely used in flat furnace, mixed furnace, ferroalloy furnace, electric furnace and so on. Magnesia bricks manufacturing with more than 95% MgO content are made by calcining magnesia in two steps or using electrofused magnesia as raw material, and are fired at ultra-high temperature, with high direct bonding rate and strong anti-erosion ability. Widely used in a variety of high temperature kilns.
Magnesite refractory bricks has the advantages of strong resistance to alkaline erosion, strong resistance to erosion, good thermal stability, high compressive strength, high softening temperature under load. Magnesite bricks manufacturing is mainly used for basic open hearth furnace, bottom and wall of electric furnace, permanent lining of oxygen converter, non-ferrous metal smelting furnace, high-temperature tunnel kiln, lining of calcined magnesia brick and cement rotary kiln, bottom and wall of reheating furnace, lattice brick of regenerative chamber of glass kiln, etc. It is worth noting that magnesia-brick is mainly used for paving the surface layer of the bottom of the furnace and the lower part of the furnace wall of the furnace. Because it can effectively resist the erosion of iron oxide.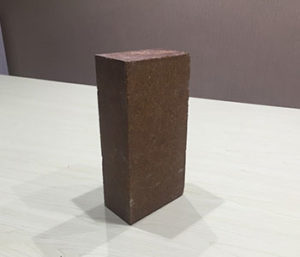 The manufacture of magnesia brick can be divided into sintering magnesia brick and chemical combination magnesia brick according to the different technology. The fire resistance of magnesia brick can reach above 2000℃. The softening temperature under load varies greatly with the melting point of the cement phase and the amount of liquid phase produced at high temperature.
Zhengzhou Rongsheng Kiln Refractory Co.,Ltd. is committed to providing you with professional refractory solutions in the spirit of sincere service.