Magnesia chrome brick is a refractory product made of high purity magnesia and chrome concentrate. Magnesia chrome refractory bricks has the advantages of less impurities, direct combination between crystal phase and crystal phase, high temperature strength and low porosity, good corrosion resistance, erosion resistance and wear resistance. It is widely used in the firing zone of medium and small cement rotary kiln.
Due to its good performance of hanging kiln skin, this series of refractory brick can be fired in the belt of cement rotary kiln with high kiln operation rate, and its service life is about 12 months. However, the service life will be greatly affected in the rotary kiln with low furnace operation rate. Magnesia chrome brick is different form chrome-magnesite brick due to the content of MgO and Cr2O3. Magnesia chrome brick: 55%≤MgO<80%  30%≤Cr2O3<45%  CaO≤1.5%. Chrome-magnesite brick: 25%≤MgO<55%.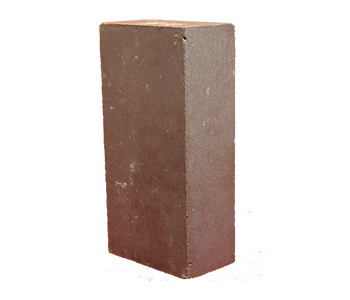 Magnesia chrome refractory bricks according to the variety, at present can be divided into ordinary magnesia chromium brick, directly combined magnesia chromium brick, combined magnesia chromium brick, half again combined magnesia chromium brick, fused cast magnesia chromium brick and chemical combination without burning magnesia chromium brick. I plant production of refractory brick, quality stability and reliability, reasonable price concessions, worthy of customer trust.
Common bonded magnesia chrome brick is made from SiO2 and CaO – rich chromium ore and magnesia. The firing temperature is about 1550℃. The microstructure of firebrick is characterized by the silicate bonding between the refractory grains. The powder used to make magnesia chrome refractory bricks is magnesium-chromium material made from ordinary chrome ore and magnesia after grinding, mixing, pressing and calcination.
Directly bonded magnesia chrome brick, made from low – impurity chromium concentrate and more pure magnesia. The firing temperature is above 1700℃. The structural characteristic of this kind of firebrick is that the grains of refractory are in direct contact with each other. Therefore, its high temperature performance, corrosion resistance and erosion resistance are better than the ordinary magnesia chrome brick. Combined with magnesia chrome brick due to the raw material is relatively pure brick, all need to be fired in 1750℃ above high temperature or ultra high temperature. Its microstructure is characterized by uniform distribution of components such as spinel and direct contact between refractory grains. In anti – erosion, anti – erosion than the first two kinds of magnesia – chromium bricks.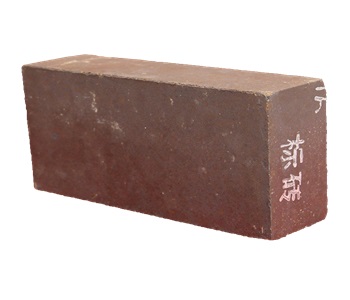 The magnesia chrome brick is commonly applied in cement rotary kiln, lime kiln, open hearth furnace, external refining furnace, non-ferrous metallurgy furnace, metal mixer furnace, glass kiln heat storage room, electric furnace roof, refining ladle permanent layer, refractory kiln lining, steel-making lining etc.
Zhengzhou Rongsheng Kiln Refractory Co.,Ltd. is professional refractory material manufacturer, we are a comprehensive enterprise, producing all kinds of refractory products, a complete range, stable and reliable quality, reasonable price, worthy of customer trust. We are committed to the production of high quality refractory products, products exported to many countries and regions in the world, customers have been highly praised, you are welcome to come to consult and purchase.